Brace Yourselves For Another Storm As 'Pest From The West' Hits The UK
7 March 2018, 13:30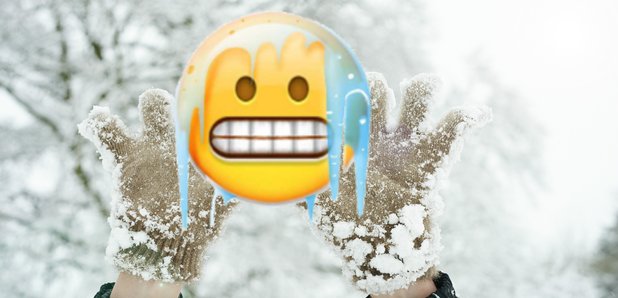 Britain may have just felt the wrath of Storm Emma but the brutal weather conditions aren't over yet as the UK is set to be battered with more winds and snow.
Brits are set to be hit with another wave of bad weather as a new storm is on it's way.
Forecasters are now warning there will be more brutal winds and freezing temperatures, this time heading towards Britain from the West just a week after the country faced school closures due to snow.
According to reports forecasters are "closely monitoring" an area of low pressure in the Atlantic which they predict will bring furious weather to the UK next week.
It's believed that March is set to be very wet, with the majority of the UK suffering the effects of downpours with risk that the rain could come together with the melted snow and create floods in certain areas.
If you're living up north, then you could be preparing yourself for bitterly cold conditions whilst those in Scotland could see areas covered in up to 15 inches of snow.
For now though, dwellers in the south of England can rest easy knowing that the double figure temperatures they have been seeing in recent days are much better than the sub zero temperatures we endured during Beast From The East.
Maximum values are predicted to soar to 12C under sunny skies in the southeast by the end of the week - around 14C warmer than it was this time last week as we finally begin to recover the effects of Storm Emma.
Amy Hodgson, forecaster of The Weather Channel, said: "An area of low pressure will approach from the south-west over the weekend, its associated fronts reaching the British Isles and bringing moderate to at times heavy rain Friday evening into the weekend.
"Scotland is expected to see dry but cloudy conditions until the evening, before snow will fall overnight into Sunday.
"A secondary area of low pressure will likely affect the British Isles Monday and Tuesday next week bringing plenty of wet and windy weather."
Yikes, we better wrap up warm!