Thunderstorms on the way to put a stop to UK's heatwave
8 May 2018, 11:01 | Updated: 8 May 2018, 11:04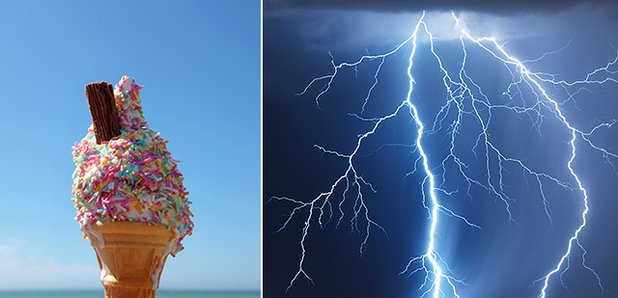 The hot weather never lasts for long!
After the hottest Bank Holiday on record, the UK is set for another treat today as the sun continues to blast out temperatures of up to 28c.
However, this glorious heatwave is not set to last for long, as thunderstorms are expected to hit some areas as soon as this evening - and will continue into tomorrow.
The change in weather is due to the warm jet stream (that's allowed us to top up our tan) moving diagonally across the South East of England, and being replaced by cooler air.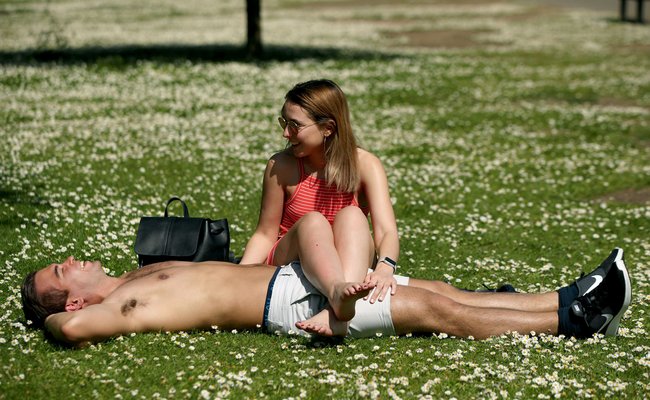 Credit: Getty - sunbathers in London
Meteorologist Alex Burkhil explained: "Thunderstorms on the way to put a stop to UK's heatwaven the East Midlands, Lincolnshire and Yorkshire thundery showers are set to develop."
There's also a chance of some "isolated" thunder and lightning in London, East Anglia and Kent.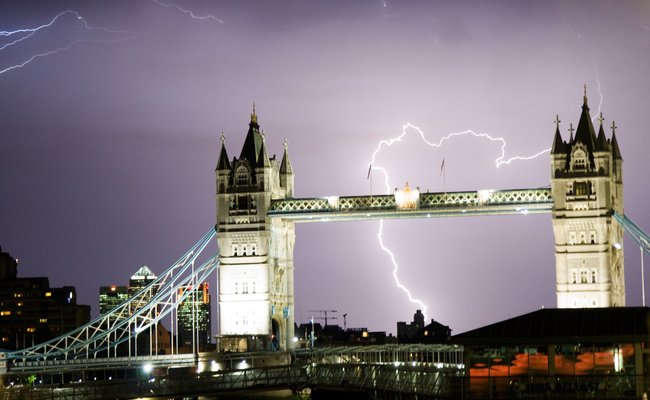 Credit: Getty - a thunderstorm over London
Bank Holiday Monday saw the UK reach double the temperature to the likes of Ibiza and Marbella, and the nation embraced the much-welcomed heat after what seems like the longest winter ever.
As the week continues, we'll lose most of the humidity and temperatures will start to drop to around 20c max.
WATCH! The Queen and Attenborough discuss conkers: