More torrential rain is on the way as UK suffers flash floods
30 May 2018, 10:59 | Updated: 30 May 2018, 12:39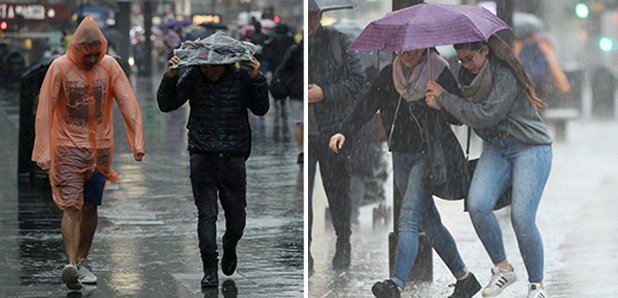 The country witnessed serious downpours yesterday as some areas experienced more than a weeks worth of rain in just under four hours.
Flash floods up and down the UK were accompanied by close and persistent thunderstorms, which caused chaos across public transport.
And sadly we're not high and dry (excuse the pun) yet, as more rain is expected to fall throughout today.

Credit: PA Images - Londoners rushed to find cover from the downpour
Up to another two inches of rain is predicted across eastern, south eastern and south western parts of England, with the odd rumble of thunder also likely.
The Met Office's Nicola Maxey explained: "Heavy bursts are going to continue."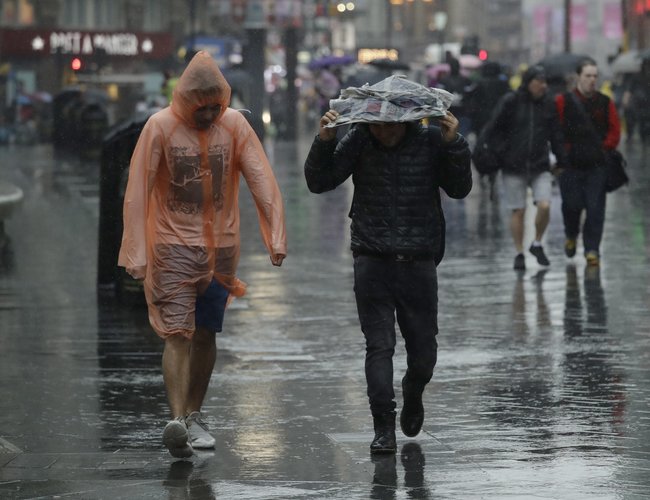 Credit: PA Images - flash floods caused misery in the UK yesterday
Yesterday saw more than 40 short haul flights cancelled by British Airways, and more than 50 inbound and outbound departures were affected at Stansted airport.
Those travelling by tube and train were also exposed to lengthy delays and cancellations as services struggled to run in the freak weather.
Meanwhile many roads and motorways were completely waterlogged, causing commuters to have to seek alternate routes on their journeys.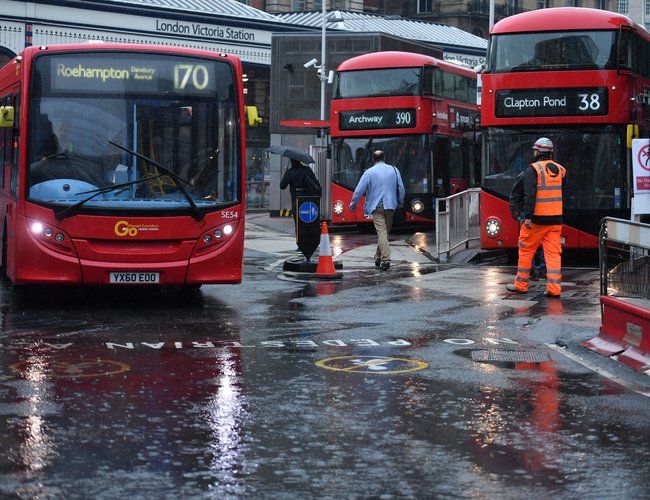 Credit: PA Images - Public transport was heavily disrupted yesterday
However, there is a glimmer of hope as the weekend is set to see the lat of the stormy weather and brighten up.
The Met Office's Nicola Maxey said: "The chance of thunderstorms will diminish on Friday and into the weekend. It will be slightly cooler in the south, with temperatures around 22C to 24C, which again helps to lessen the chance of stormy weather".
Maybe don't pack the brolly away just yet.
WATCH! You can now travel to a massive inflatable unicorn island: