Storms set to batter Britain TODAY... but heatwave isn't over
5 July 2018, 10:42 | Updated: 5 July 2018, 10:55
There will be thunderstorms across the UK today - but don't worry, they won't be here for long.
Up to 2cm of rain is expected in the south east of England today as the UK's heatwave comes to an abrupt end.
Parts of the south west including Dorset have already had a washout — and more southeasterly areas will see the rainfall tomorrow.
But it's just a temporary set back, with the heatwave expected to carry on from tomorrow.
Met Office forecaster Nicola Maxey said: "These downpours are actually part of the heatwave.
"All signs suggest that it is going to carry on until the end of the month and possibly beyond."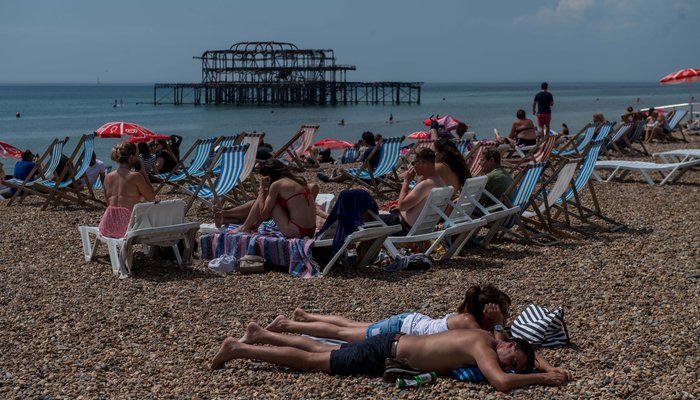 The heatwave will be back in time for the weekend (Image: Getty)
By tomorrow the searing temperatures will return - just in time for the weekend.
The Met Office says that there will be light drizzle in northwestern parts over the weekend, but London can expect to swelter in 32C heat on Saturday.
Pubs are also bracing themselves for a bumper weekend, and expect to sell an extra 8 MILLION pints as people head to beer gardens to watch England's World Cup match with Sweden.