You Can Expect Up To EIGHT INCHES Of Snow TODAY
12 January 2017, 10:17 | Updated: 13 January 2017, 10:12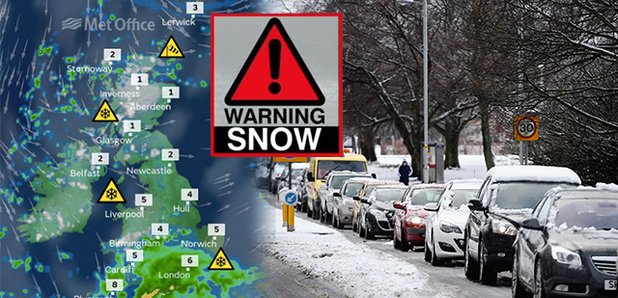 Experts are warning that there could be travel chaos as thundersnow and hurricane-force winds as the arctic blast hits the UK today.
The UK is being told to brace itself as the 'Big Chill' hits Britain today, bringing up to eight inches of snow and hurricane-force winds with it.
The cold spell is predicted to last three days and meteorologists are warning commuters that they should expect major disruptions to travel if the 'thundersnow' hits as hard as predicted.
#Snow, dropping temperatures and bitterly cold winds – here's everything you need to know pic.twitter.com/gwMphKamhs

— Met Office (@metoffice) 11 January 2017
The dramatic drop in temperature has the potential for a freak phenomenon known as 'thunderstorm'. This type of weather is a like a thunderstorm but where snow falls instead of rain.
The Met Office describe it as "the same sort of meteorological phenomenon as you would see in the summer."
What is #thundersnow? https://t.co/9ZzZGVQEcW pic.twitter.com/AiJtlrEfsA

— Met Office (@metoffice) 12 January 2017
Travel disruption has already hit Scotland and northern parts of England as the arctic blast sweeps layers of snow and sub-zero temperatures across roads and train lines.
The Met Office has warned that we can expect up to eight inches of snow and winds that reach up to 93mph.
High winds have already left a number of homes without power.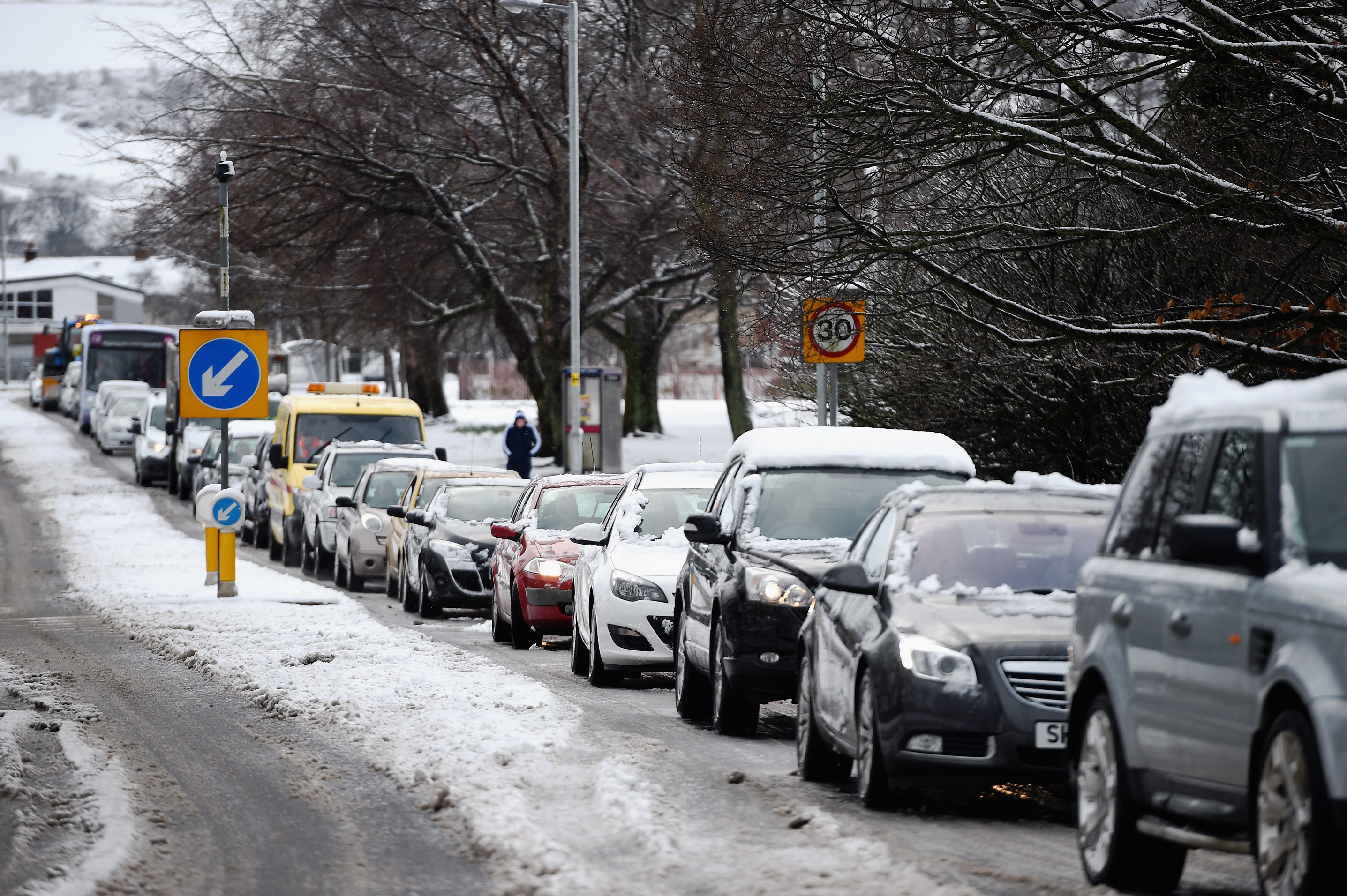 Snow brings traffic to a standstill in Balloch, Scotland. Picture | Getty
Although we often dream of snow, experts are warning of the dangerous conditions that the weather can create, with the high winds and snow causing "blizzard-like conditions". They are are also predicting that much of the country could be issued severe weather warnings.
Met Office chief meteorologist Paul Gundersen said conditions will become increasingly cold and windy as polar air spreads south across the country too.
"Wintry showers are also likely to affect many areas, most likely falling as snow over higher ground but occasionally also to low ground, especially where showers occur inland overnight,' he said.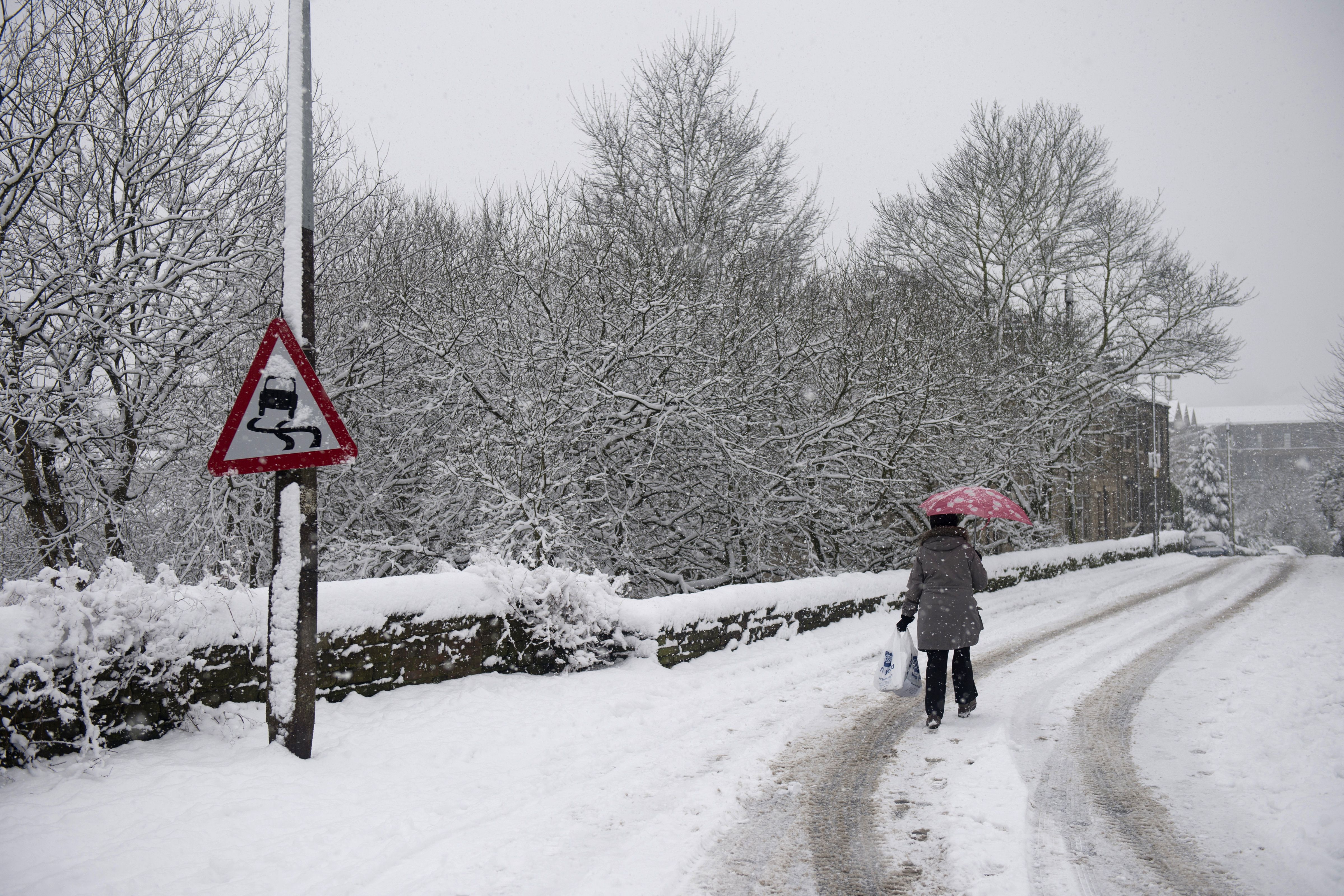 People are taking their usual routes by foot in Balloch, Scotland. Picture | Getty
"On Thursday a band of rain spreading from the west across southern parts is likely to turn wintry during the afternoon, with the potential for heavy snow in places.
"As this clears through the evening, with clear skies there is a risk of a widespread frost and icy conditions quickly forming."
Public Health England is urging people to be prepared and keep themselves and others warm and well over the coming days.
The latest shows that some have seen #thundersnow overnight. Further #snow is likely today so stay tuned to the forecasts #weatheraware pic.twitter.com/FsJ6Ha7tS3

— Met Office (@metoffice) 12 January 2017
Director for health protection, Professor Paul Cosford, said: "Think now about what you need to do to prepare: if you need vital medicine or food get it before the bad weather arrives.
"People with underlying health conditions, very young children and those aged over 65 are at greatest risk, so think what you can do to help others."