Dramatic Lightning Bolts Light Up UK Skies As Weather Takes Turn For The Worst!
19 July 2017, 11:10 | Updated: 19 July 2017, 11:57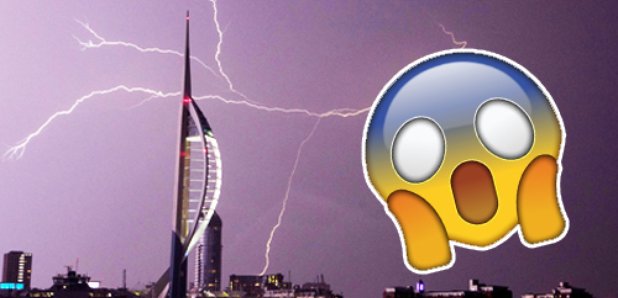 Britain's weather took a turn for the worst on Thursday night as thunderstorms ruptured the UK's skyline.
Terrifying lightning strikes have been caught on camera as the UK was battered by thunderstorms on Thursday night.
People were left looking out of their windows to see bolts light up the sky followed by the crashing sounds of thunder as the summer heatwave takes took a turn for the worst.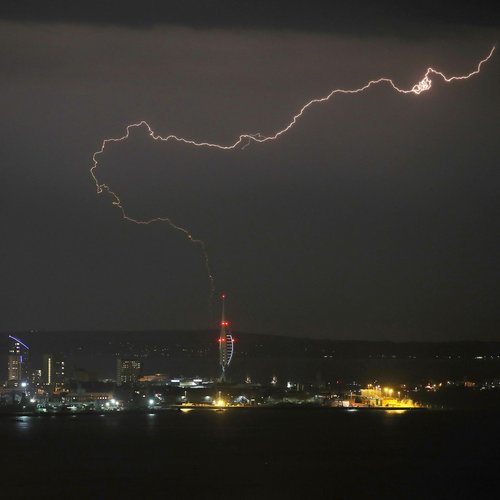 It's reported that flash floods also swept parts of the country, forcing some people to be airlifted from their homes.
The stunning display saw users take to social media to share their experiences and epic footage of lightning strikes across the country.
Thunder and lightning in #Aylesbury pic.twitter.com/93YmhN1UiD

— Cearúilín (@Dai1y_1nsanity) July 18, 2017
Incredible pictures taken in Brighton showed the sky turned purple with flashes of lightning soaring through the clouds, while one observer in Aylesbury filmed the aftermath which had resulted in a fire.
Lightening just stuck and now there's a fire pic.twitter.com/i1KcKYsYXR

— yazmin-leigh (@Itsonlyyazzie) July 18, 2017
No forks, just sheets of lightening pic.twitter.com/PqfYL6UxTP

— Bee (@0Becki) July 18, 2017
Around the country, people are waking up to devastation in their local areas with reports that at least two people have been rescued by a coastguard helicopter, based in Newquay.
A spokeswoman for the Maritime and Coastguard Agency confirmed that there had been no injuries but there is no further details on the rescue at this time.
Huge waterfalls cascaded over the sea wall in the town and there are reports of enormous hailstones bombarding the area.
Meanwhile, the UK is in for a very wet weekend, with the MET Office predicting more rain across Britain and flash flooding.