Goldstar Taxis - 700 700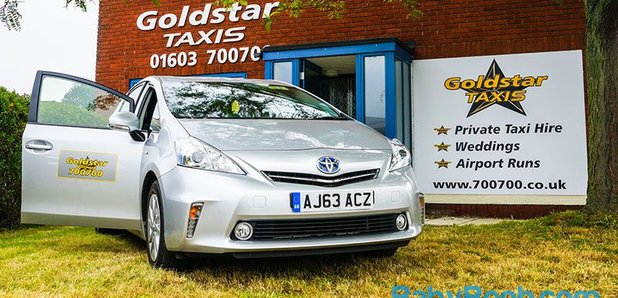 Goldstar Taxis are a Norwich based taxi firm - offering a local & national taxi service 24/7, 365 days a year. They have a large fleet of vehicles to accommodate an increasingly varied range of customers.
They cater for a range of corporate and executive clients, so whether you need a one-off service or a long-term solution, just contact them.
They pride themselves on offering the following services:
• Ringback on Arrival
• Online Booking for Account Customers
• Credit Card Payments
• 24/7, 365 days
• Disabled Vehicle Available
• Computer Controlled Fleet
• Airports & Seaports (transfers)
• Corporate Customers Welcomed
• VIP / Executive Vehicles Available
• Local & Long Distance
• 7 & 8 Seater Minibuses