Great Yarmouth: Man Charged Over Explosives
9 September 2013, 06:00 | Updated: 9 September 2013, 06:26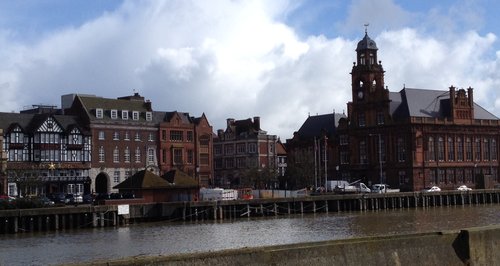 A man is expected in court later today charged over the discovery of some explosives at a house in Great Yarmouth in Norfolk.
The 23-year-old man has been charged under the Explosive Substances Act.

Kane Woodward, of Albion Road, has been remanded in police custody to appear before the town's magistrates' court this morning, Monday 9 September.

He has been charged with possession of an explosive substance for unlawful purpose in connection with gunpowder.

Woodward also faces charges of possession of a prohibited weapon in connection with the discovery of a stun gun and possession of a Class B drug (cannabis) with intent to supply.

The items were recovered by police during the search of an address in Albion Road on Saturday September 7.

Police say at no time were members of the public considered to be at risk and nearby residents were kept informed by local officers during the course of the police operation.