James Paget Hospital Investigation: Will Take Weeks Not Days
8 October 2013, 06:00 | Updated: 8 October 2013, 06:38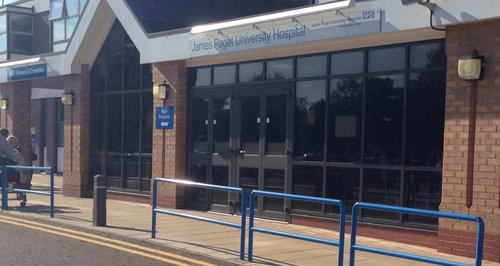 Detectives investigating the death of a patient at the hospital in Gorleston are telling Heart their enquiries will take time.
A man was arrested at the weekend by detectives investigating the death of a man at the hospital.
James May, 76, from Great Yarmouth, died there on Friday 20 September.
The hospital subsequently reported an allegation of medical malpractice in connection with his death to police on Monday 30 September.
The death is being treated as suspicious and a member of the hospital's medical staff, a middle-aged man, was arrested by officers on suspicion of murder and has since been released on bail.
DCI Paul Durham from the Norfolk and Suffolk Major Investigation said:
'This is a very complex investigation and the lines of enquiry that we are pursuing are not going to be quick and I anticipate some could be resolved in weeks rather than days.'
'The whole set of circumstances are complex and it's really important for me we act as speedily as we can but also more importantly make sure we do it properly and thoroughly.'