Johanna Young Murder: Two Men Bailed
26 April 2014, 11:54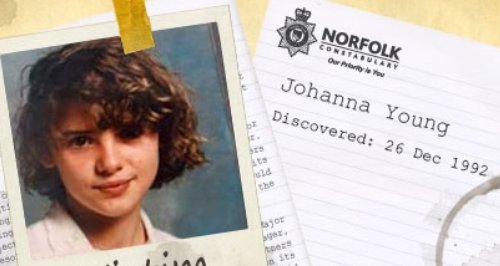 A second man, aged in his 30s from the Thetford area, has been in arrested and bailed in connection with the death of Johanna Young in 1992.
Two men arrested in connection with the murder of a teenage girl in Norfolk have both been bailed.
Johanna Young was 14 when she disappeared from her family home in Watton in 1992 - her body was found days later.
Nobody has ever been prosecuted.
The men, aged in their 30s and 40s, have been released on bail whilst investigations continue.