MPs Appeal To Dual Whole Of A47
11 February 2014, 06:25 | Updated: 11 February 2014, 06:41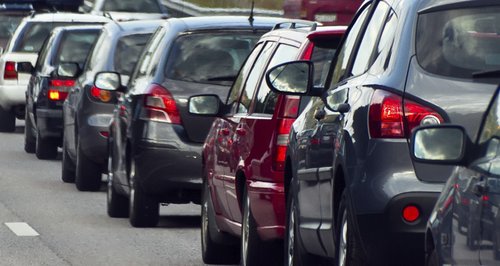 MPs from Norfolk and Suffolk to meet with transport minister today to call for full dualling of the A47.
The MPs say they will emphasise how it could bring benefits all the along the route from Great Yarmouth and Lowestoft, through to Kings Lynn and Peterborough.
The A47 alliance has costed the benefits to the road user of full dualling to be £42 million per annum.

South West Norfolk MP Elizabeth Truss and Mid Norfolk MP George Freeman want to ensure that full dualling does include the Dereham to Swaffham section onwards to kings Lynn. There are a number of accident black spots particularly in the Dereham area and Broadend Road junction where improved road layout needs to be addressed.

The 'Norfolk Nine' MPs have been lobbying extensively to make the case for the dualling of the A47. A Department for Transport official commented that as a result of this sustained campaign, the A47 has now been included in one of only six feasibility studies to be considered for future upgrades and investments.

Elizabeth Truss MP said 'It is vital that the whole route is dualled. We don't want to see the bottle necks that the A11 suffered for 30 odd years; now is a golden opportunity to make the case and secure the funds for full dualling. The government has tripled the budget for road schemes with £28 billion available over the coming years. The DFT has launched a feasibility study into the upgrade, one of only six across England, so we feel the time is right to really accelerate forward and make the A47 a highway for future growth and job creation rather than the stop start it has become.'

George Freeman MP said "For too long the A47 has been neglected and 'patched' with short dualled sections - which are now a major cause of accidents. With the stunning growth of the Norwich Research Park plus South Norfolk Formula 1 automotive and offshore energy 'clusters', the pressure on the A47 is growing fast. This is driving a huge wave of rat running through local villages.
We should not have to wait for a child to be killed before recognising this road is a national disgrace. The Prime Minister came to see for himself and supported the key link to Lowestoft.
It would be a false economy to dual a few sections - and cost much more overall. We are calling today for the whole thing to be done properly. The people of Norfolk have paid the taxes and delivered the growth. Now we need and deserve the infrastructure."