Norfolk: All MPs Call For Children's Services Changes
14 June 2013, 06:39 | Updated: 14 June 2013, 07:07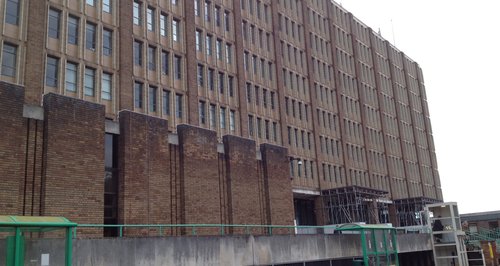 All nine of Norfolk's MPs are calling for changes to made in the leadership at children's services in the county.
They are all teaming up to appeal for action to deal with they call the 'the lack of leadership' at the Children's Services department at Norfolk County Council.
In a statement the MPs said: " The situation at Children's Services is so serious that we think an interim board should take over immediately. There is a lack of leadership as demonstrated by a recent Ofsted report into the protection of children. This is too serious for a graduated approach. Action needs to be taken now to ensure that there is strong and capable management at Norfolk Children's Services."
The Norfolk MPs met Children and Families Minister Edward Timpson in Westminster earlier this week to raise their concerns about Norfolk County Council children's services.
Edward Timpson MP, Parliamentary Under-Secretary of State for Children and Families said: 'I am extremely concerned that the arrangements for the protection of children in Norfolk have been judged to be inadequate. I take any failure to provide an adequate children's service very seriously and will urgently consider the most appropriate course of action to ensure plans for improvement are robust and rapid.'
In February an Ofsted report into child protection services in Norfolk found that "the delivery of arrangements for the protection of children in Norfolk is inconsistent and patchy." In May this year a delegation of the MPs went to County Hall and held a face to face meeting with Lisa Christensen to address these points.