Norwich: Airport Passenger Numbers Up
16 January 2014, 10:26 | Updated: 16 January 2014, 11:22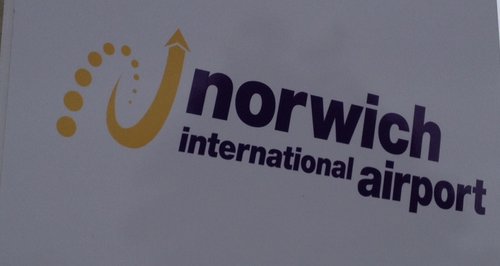 Norwich Airport are reporting an increase in passenger numbers over the last 12 months.
They have seen a large growth in the number of passengers flying to and from Norwich. It increased by 7.6% in 2013 with over 460,000 people using the aiport.
They say a factor contributing to the rise in passenger numbers has been due to the increase of people using KLM's services to Amsterdam following the addition of a fourth daily flight being introduced this summer. The service will provide improved connectivity and popularity of the service. People taking a holiday is the most common reason for the flights with an increase of 45% in 2012, with over 107k people flying from their local airport.
Thomson First Choice doubled their activity in 2013 and reconfirmed their commitment to the Airport in 2014 by increasing the number of weekly flights to Palma Majorca and offering better flight times for holidaymakers as a result of designating an aircraft to live at the Airport throughout the entire summer season.
Helicopter passenger numbers also continue to outperform last year's record level by 18%. Norwich is now the UK's busiest offshore heliport after Aberdeen.
CEO Andrew Bell said: "Posting strong passenger growth is good news for Norwich Airport and good news for the region, as ultimately the flights that are operated from the Airport must be used by the travelling public if they are to remain on offer. The addition of frequencies on the Edinburgh and Amsterdam services is testament to this. However, at the Airport we recognise that we still have a great deal to do in order to satisfy the demands of the region's business and leisure travelers alike. We are working hard to bring back routes that proved popular in the past, and to identify new route opportunities that are being highlighted in our ongoing corporate demand survey. Whilst we do this, our focus remains fixed on ensuring that passengers' experience when they fly from or arrive into Norwich International Airport is first class."