UEA Lake Death: Post Mortem Examination On Body
2 August 2013, 06:00 | Updated: 2 August 2013, 08:40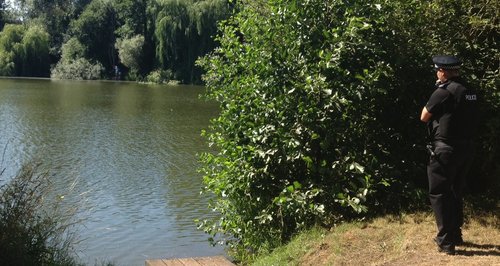 Detectives investigating the death of a woman whose body was found in a university lake continue their enquries today after a post mortem examination proved inconclusive.
Further tests are now required following the the examination which was carried out last night by a Home Office pathologist at the Norfolk and Norwich University Hospital.

The woman's body was found floating face down in the water by an angler at the University of East Anglia (UEA) Broad on the Norwich campus at 8.40am on Thursday morning.

Enquries have yet to establish the woman's identity although it is known she is not linked to any known missing people cases in Norfolk, Suffolk or Cambridgeshire. UEA officials have also so far accounted for all students, visitors and staff.

Leading the investigation, Det Chief Inspector Dennis Lacey of Norfolk CID, said: "We now await the results of further tests to fully establish the woman's cause of death and, in the mean time, will be stepping up our enquiries to identify her."

A police cordon remains at the scene this morning.