Phone Paramedics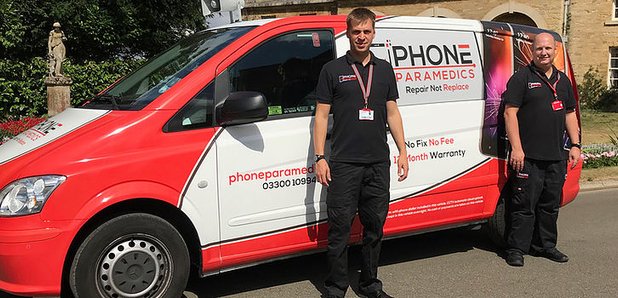 Phone Paramedics have over 15 years experience in the mobile phone and tablet business and know that you do not want to be without your phones or tablets for long periods of time. That's why they offer a mobile service.
They have set up Phone Paramedics to offer quality, premium and reliable mobile phone and tablet repairs backed up by a 12-month warranty. They specialise in repairs, and nothing else, they do not bolt on a repair service like some companies, this is their day to day focus and so they have the knowledge and expertise to offer you a quality repair.
They use quality parts, not cheap imports from the internet and they are so confident about the quality of their parts and repairs that they back them up with a 12-month warranty.
They offer set, fixed prices for all their repairs so you know what you are paying upfront. You book a time with them and they will be with you within 30 minutes either side of that time depending on traffic and their other repairs.
Contact Them:
Northampton: 01604 38 50 52
Wellingborough: 01933 58 80 30
Kettering: 01536 63 90 33