Man Punched At Northampton Xmas Party Wins Damages
11 October 2018, 12:44 | Updated: 11 October 2018, 12:46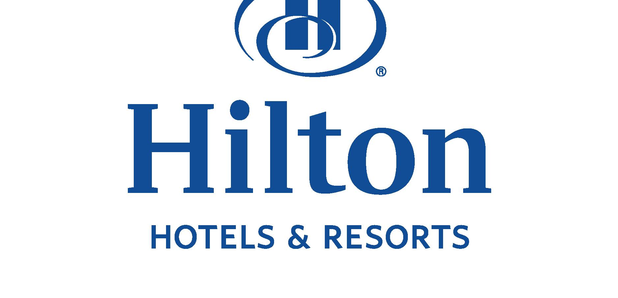 Clive Bellman was assaulted by his lifelong friend, John Major, at the Hilton Hotel in Northampton, East Midlands, in December 2011.
A sales manager whose skull was fractured after he was punched by his boss at the office Christmas party in Northampton is in line for damages after winning a Court of Appeal ruling.
Clive Bellman was assaulted by his lifelong friend, John Major, at the Hilton Hotel in Northampton, East Midlands, in December 2011.
The 62-year-old suffered a severe traumatic brain injury and has no recollection of the events, which happened after the partygoers moved on to the hotel for more drinks after dinner at the Collingtree Golf Club.
Mr Bellman, who lives in Berkshire, was denied compensation from his employers Northampton Recruitment Ltd following a High Court hearing in 2016.
But, after he challenged that decision in July, senior judges ruled on Thursday that the firm was "vicariously liable" for the actions of Mr Major.
Lady Justice Asplin said there was "sufficient connection" between Mr Major's role as managing director and the assault for the firm to be held liable for his actions.
In a statement following the ruling Mr Bellman's daughter Rebecca McGoldrick said: "We are delighted with today's judgment and feel like justice has finally been done.
"While this will not bring back the father we once knew, we hope that today's ruling will mean he gets the care he needs."
Mr Major, the firm's managing director, hit Mr Bellman during an intense discussion about the company's business, the Court of Appeal heard.
After Mr Bellman was punched in the face he got back up, but was punched again and "went straight back like a falling tree", according to a witness.
His head hit the ground with a thud and blood was coming from his nose, ears and mouth.
Ms McGoldrick said that in the years since the incident her father has had to have a metal plate in his skull and has suffered a brain haemorrhage which left him with no feeling in his left hand.
She said his life was "changed completely" when he was punched to the ground because of a "menial work dispute".
She added: "We thought he was going to die simply for having a row with his boss.
"Dad used to be the type of person who was always young at heart and had boundless energy.
"He was outgoing and wanted to talk to people, always cracking a joke, but that confidence has now gone.
"The fact that he is still here makes us very grateful, but we have lost the father and man we once knew.
"Today's judgment at least gives us a small piece of justice for what happened to him."
No damages action was brought against Mr Major himself and he was never prosecuted over the incident.
Finding in Mr Bellman's favour, Lady Justice Asplin said: "Even if Mr Major had taken off his managerial hat when he first arrived at the hotel, it seems to me that he chose to don it once more and to re-engage his wide remit as managing director and to misuse his position when his managerial decisions were challenged."
She added: "It seems to me that Northampton Recruitment's employees who took part in the drinking session can have been in no doubt at that stage that Mr Major was purporting to exercise managerial control over them."
Mr Bellman's solicitor Will Cornwell, a serious injury specialist lawyer at law firm Slater and Gordon, said: "Mr Bellman sustained a life-changing brain injury when he was punched by his boss after a heated work-related discussion and it is only right and just that his employer is being held liable for the violent actions of the firm's managing director.
"We are delighted with today's judgment and hope it offers the family the chance to start rebuilding their lives."
The level of damages Mr Bellman will receive will be decided at a later date.