Magical Middlesbrough Christmas Light Switch On
30 October 2017, 13:51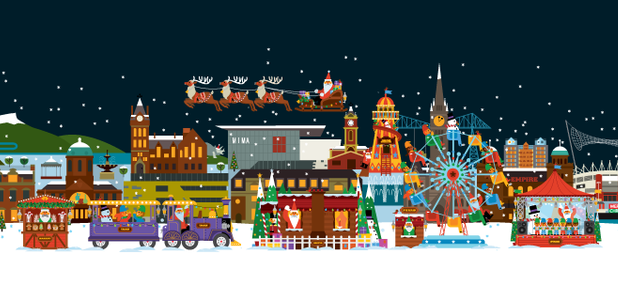 A Victorian Fairground, Santa's Grotto and the Christmas Markets - it doesn't get any more Christmassy than this...
Mark Thursday 23rd October in your diary, as Centre Square Middlesbrough will once again play host to the main event in Teesside's Christmas calendar.
The fun starts at 5pm, marking the start of Middlesbrough's late night shopping and the opening of the Christmas Markets and Fairground. Later in the evening MTH Community Choir, Serinette and hugely popular and visually stunning, Flame Oz will be there to show off their brilliant talents. Not only will all of these amazing acts take to the stage for an evening of festive fun but to help press the magical button, the Police Interceptors will also be there as well as an extra special appearance by Grant Leadbetter and some his MFC teammates!
Our very own Tom Campbell from Heart Drivetime will be getting you into the Christmas spirit from 6pm, and he'll also be giving you the chance to win a £250 gift card to spend at the Cleveland Centre... Oh and don't forget to come say hi to the Heart Angels, who will be adding lots of sparkle to your evening with the Heart glitter station.
Finally to top of what promises to be a fantastic evening, the skies above Centre Square light up with a festive firework display alongside what you've all been waiting for... a beautiful illumination of lights to officially start Christmas - perfect for all of the family!

In association with: