10 Reasons Why Doughnuts Are Everything
31 May 2017, 22:30 | Updated: 9 June 2017, 15:59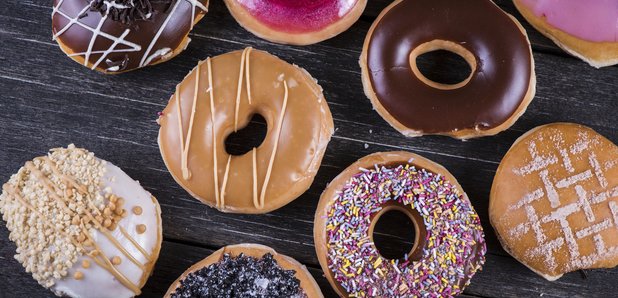 The 2nd of June is National Doughnut day, but we think every day should be doughnut day!
Doughnuts are more than just a sweet treat. Doughnuts could be your BREAKFAST, LUNCH & DINNER! Check out these brilliant people who are already making doughnuts part of their every day life.*
*Warning – reading below will make you very very hungry!
Breakfast
Fruity Doughnut
Healthy Vegan Doughnut Cereal
Lunch
Avocado doughnut
The Pizza Doughnut
The doughnut dinner you'll never forget...
Spaghetti Doughnuts
Pulled Pork Doughnut
THIS BEAST
Super Sweet Tooth?
Icecream doughnut
Candyfloss Doughnut
and finally, The Doggo Doughnut!
I put this donut pillow on my dog 20 minutes ago and he loves it and won't let me take it off pic.twitter.com/b00WeRWcPL

— BRiELLE (@briellewestwood) October 5, 2016