More Than 60K Raised For Northumberland Dad Injured In Holiday Accident
16 July 2018, 07:04 | Updated: 16 July 2018, 07:16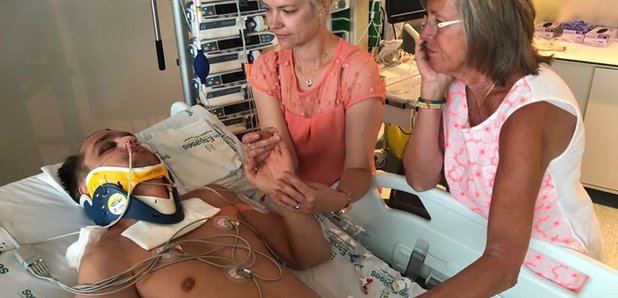 More than £60,000 has been raise for a dad from Northumberland injured on holiday, but his friends hope to raise much, much more.
Keith Dungait was left paralyzed when he dived into a swimming pool, while on holiday in Majorca on July 5th.
The dad-of-two was left critically injured, with five fractures in his back.
His friends set up an urgent crowdfunding appeal, to help his family cover his huge medical bills, and eventually to get him back on his feet.
So far, it has raised more than £60,000, but his friends say they hope to raise more to help him readjust to life.
Keith's colleague and friend, Jeff Williams told Heart: "Due to the extent of Keith's injuries, our targets are more like £250,000 to £500,000,"
"This is just the beginning,"
"He's got two young children to take care of, and his wife,"
"We're under no illusions about the effort and commitment this is going to take."
Jeff also revealed Keith has a charitable side himself and had previously raised money for people in a similar situation.
To find out more, and how to donate, click here.