Adam Johnson Faces Wait For Appeal Decision
28 February 2017, 15:09 | Updated: 1 March 2017, 12:08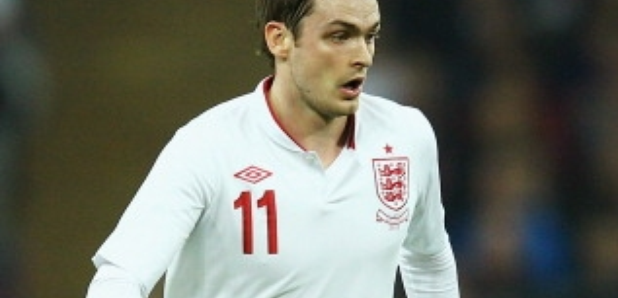 Former Sunderland footballer Adam Johnson faces a wait to find out if he can challenge his conviction for engaging in sexual activity with a besotted 15-year-old fan.
Three judges at the Court of Appeal in London will announce their decision on a date to be fixed following legal argument on his behalf on Tuesday.
The 29-year-old was sentenced to six years in March following a trial at Bradford Crown Court.
Lady Justice Rafferty, Mr Justice Sweeney and the Recorder of Sheffield, Judge Julian Goose, will also give a ruling on a bid by Johnson to win a reduction in his sentence.
The former Sunderland and Manchester City winger's trial heard that he kissed and sexually touched the girl in his Range Rover in a secluded spot in County Durham.
Judge Jonathan Rose, when sentencing, said he was satisfied the girl suffered ``severe psychological harm'' and that Johnson took advantage of ``a young teenager's adoration of a successful celebrity''.
The appeal judges heard renewed applications for the go-ahead to challenge both conviction and sentence, following a previous refusal by a single judge.
At the centre of his latest fight against conviction is a criticism that the trial judge ``misdirected'' the jury on issues of his ``credibility''.
Eleanor Laws QC, representing Johnson at the Court of Appeal, argued that this must have had ``an adverse and unfair impact on the credibility of Adam Johnson in a case where credibility was the central issue, hence the conviction is unsafe''.
At the start of his trial, Johnson had admitted grooming the girl and one charge of sexual activity, relating to kissing her.
He was found guilty of sexual touching and cleared of one charge relating to another sexual act.
The appeal judges will rule on a submission that the jail sentence imposed was ``too much for this offence''.
His QC submitted: ``When one looks at the sentencing judge's remarks, he was clearly highly influenced by the fact that the applicant was a famous and successful footballer and, in fact, counted that against him.''
The appeal moves were contested by Kate Blackwell QC, for the Crown.
Johnson's conviction led Sunderland to say the club was ``so very sorry'' for letting down the 15-year-old fan, and to the resignation of chief executive Margaret Byrne, after she admitted ``a serious error of judgment'' in advising the board that the star could carry on playing after he was initially suspended.