International Birthday Card Surprise Planned For Gateshead Man
5 July 2017, 00:00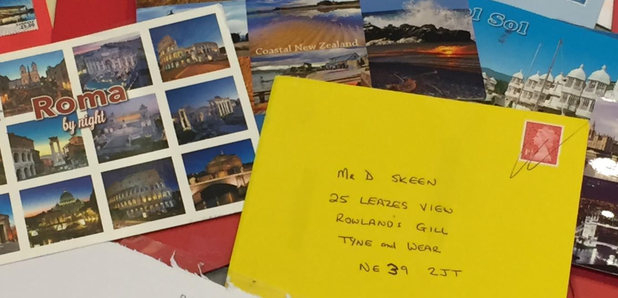 Birthday cards for a seriously poorly Gateshead man - who's approaching his 21st - have been arriving from all over the world
Dominic Skeen, who suffers from a range of health problems and is now losing his sight, was never expected to reach the milestone.
Dominic, from Rowlands Gill, still needs a lot of care from his family, but has defied doctors expectations.
Because of his condition, his sister Bethany decided a party was out of the question, so launched a campaign back in January to get him Birthday cards from around the world.
Sadly, Dominic is now losing his sight, but his family hope the cards will be a physical reminder of his big day which he can enjoy for years to come.
So far, Dominic has been sent over 50 - ahead of the big day on July 10th - but he has no idea.
Because of his condition, his family say he won't find out - but are still hoping for more people to send in cards.
His address can be found, via their official Facebook page.