Boldon Mum And Daughter With Genetic Illness Desperate For Operation
26 July 2017, 06:00 | Updated: 26 July 2017, 08:13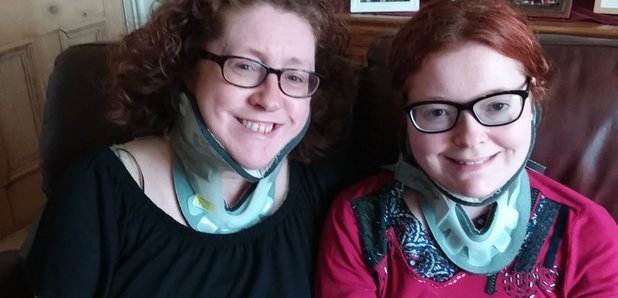 A mum and daughter from Boldon with a crippling, rare disease say they need £80,000 for a life-changing operation
Janine and Ellie Gray used to live normal, active lives before their conditions took hold.
They both suffer with Ehlers-Danlos Syndrome, which causes their skull to sink into their spine.
It causes them chronic pain and tiredness, and has left them practically housebound.
Janine says: "The instability that we've got in our skulls is like your skull being a pumpkin on a toothpick. Just very wobbly."
Her daughter Ellie explained how it's eroding her quality of life.
"The head pain is probably the worst... it's difficult to deal with and to keep going."
Both Ellie and Janine are now hoping they can raise the money for life-changing surgery in Barcelona - where experts have experience in treating the condition, and are confident it would worth for both.
But it comes at a cost; £80,000.
A fundraising page, set up to help them raise the sum, says the surgery would improve their quality of life - but without it, their condition would continue to deteriorate..
Find out how you can donate here.