Consett Bobsleigh Captain's Real-Life Cool Runnings Situation
21 September 2017, 14:11 | Updated: 21 September 2017, 14:25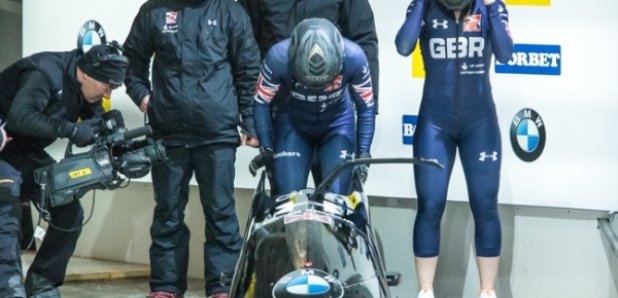 An emergency fundraising campaign's started to make sure Britain's female bobsleigh team reach the Winter Olympics
Mica McNeill from Consett had high hopes of competing and Pyeongchang 2018 - but was horrified when she found out funding had been cut.
She's launched a GoFundMe page - in the hope the generosity of the internet will send her to the Winter games.
On the post, she says: "My ambition is, and has always been, to compete at a Winter Olympic Games,"
"I have worked incredibly hard and made many sacrifices,"
"I have even bought my own bobsleigh so that I can achieve my dreams and due to circumstances out of my control, I'm now looking to raise the £30,000 so Team McNeill can represent GB this winter."
The team's received support from other bobsleigh teams across the world - including the USA women's team.
Winter Olympic Skeleton champion Lizzie Yarnold has spoken out about it:
It's hard to see talent&hard work go to waste bc of mismanagement. Every1 deserves their moment to make their dreams come true #bobsleigh

— Lizzy Yarnold (@TheYarnold) September 20, 2017