Deal To Buy Two Mills In Hartlepool
11 July 2017, 14:24 | Updated: 11 July 2017, 14:27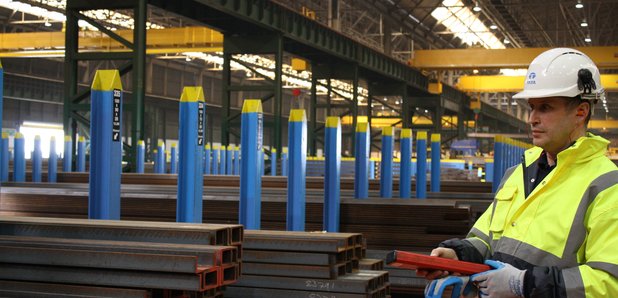 Liberty House has sealed a provisional agreement with Tata Steel to buy Britain's biggest steel pipe mill in Hartlepool.
The global metals group said the undisclosed deal will secure the future of 140 jobs and lead to the recruitment of more staff at the mills.
It follows Liberty's #100 million swoop to acquire the Speciality Steels division of Tata Steel UK, a move which is expected to create 300 new jobs and lead to a string of multimillion-pound investments to secure the future of five plants.
The Hartlepool mills make heavy-duty steel piping for the energy and construction industries both in the UK and abroad.
Sanjeev Gupta, executive chairman of the Liberty House Group, said the steel mill would become an 'important addition' to the group.
He said:
'The Hartlepool pipes business has faced difficulties in recent times due to the downturn in the UK oil and gas sector but we are eager to begin working with management and staff here to regain former market share and explore expansion into new areas.
'These mills can be a symbol of a new Britain, integrated with the world economy, exporting a world-class product globally once again.'