Double Brain Tumour Shock For North East Family
9 March 2017, 06:00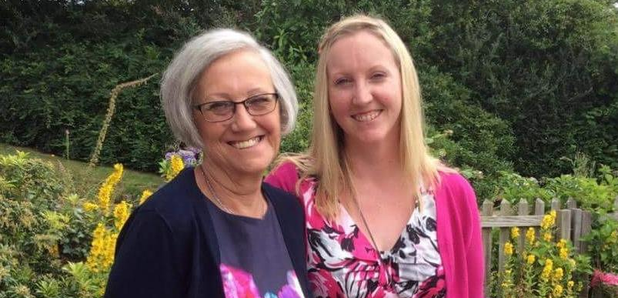 A North East mum has told Heart of the devastation of being diagnosed with terminal brain cancer, a decade after the disease killed her brother.
The odds of Rachel Cole, from Rowlands Gill, also having a brain tumour following the loss of her brother were 400,000,000 to one.

Graeme Turner lost his battle at the age of 28, after being ill for two years.

Now, more than ten years on, her family are reliving their heartbreak after Rachel's diagnosis last September.

She initially suffered migraines and had a slight loss of movement in her right foot, before collapsing at home in a full body seizure.

A scan later revealed a growth on her brain.

Rachel said:
"My biggest fear since Graeme died has been that I would get a brain tumour too."
"Fast forward ten years, and here I am following in his footsteps with my own brain tumour."
"I've since found out that the chances of me, the sibling of a brain tumour victim, developing my very own brain tumour are incredibly slim."
"Ironically, if I'd have known the odds then I wouldn't have worried so much!"

"Getting the grade three diagnosis was devastating. I don't know the average life expectancy for someone in my position but I know it's not good."
"My biggest pain is knowing that I won't live to see my children, currently aged one and four, grow up and be there for them."
"I fear that I won't live long enough for them to remember me."

Rachel's now started a blog, to update friends and family on her condition - but also to show other sufferers they aren't alone.

She said:
"I started writing my blog mostly for me to process, record and update others, but it's become a way to record memories."
"I've written letters to the children and have started a scrapbook of memories."
"It won't come anywhere close to making up to them in the future for my absence but it's all I can leave for them."

You can read Rachel's blog here.