Funeral Of Newcastle United Plane Crash Victim
21 August 2014, 13:03 | Updated: 21 August 2014, 13:13
The funeral of Liam Sweeney, a Newcastle United fan killed on Malaysia Airlines Flight MH17 will take place today.
Family and friends arrived under gloomy skies to commemorate the life of the 28-year-old, who had been travelling to New Zealand to watch his team play.

They were joined at St Mary's Cathedral, Newcastle, by manager Alan Pardew, club captain Fabricio Coloccini, managing director Lee Charnley and assistant manager John Carver.

Pictures inside the order of service show Mr Sweeney when he was a boy and in his Newcastle kit.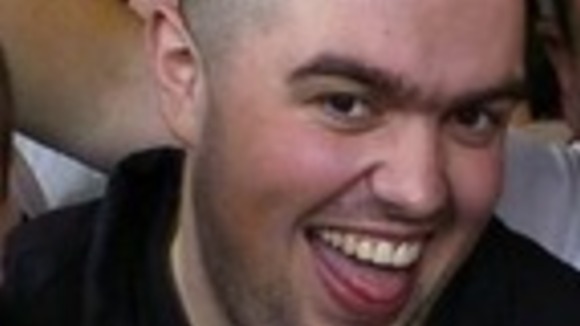 Among the floral tributes were the words Grandson, Friend and Son, as well as a Newcastle shirt and scarf which were placed on his coffin.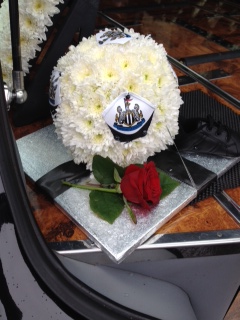 At the service, Liam was described as a 'gentle giant' who 'always had a smile on his face'.

Mourners were told that he loved reading, especially Lord Of The Rings and Animal Farm, and also loved watching The Simpsons.

'Newcastle United Were In Your Blood'

Canon Robert Spence said Mr Sweeney deserved his place in Geordie mythology and the scarf and shirt had been placed on his coffin as a sign of his commitment to the team.

A poem was read out during the service, which included the words:
"If the Toon were playing you were there, win or lose through bad and good, Newcastle United were in your blood.''

A public wake's also been held at St James' Park following the service.
Pictured below: Newcastle United manager Alan Pardew and club captain Fabricio Coloccini leave Liam Sweeney's funeral at St. Mary's Cathedral, Newcastle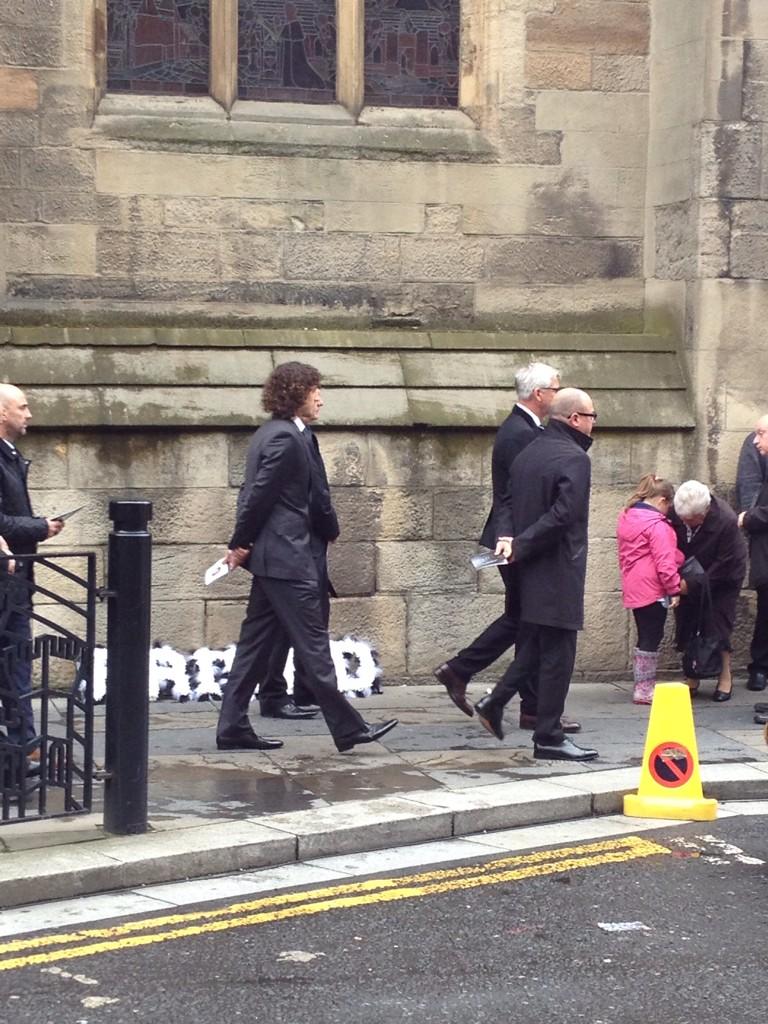 Prayers were said for the family of John Alder, a fellow fan who also died on the doomed flight, asking that they would find peace.

Canon Spence commended the unity shown by Newcastle and Sunderland fans since the tragedy, as tens of thousands of pounds was raised by the rival supporters for charity.

The order of service included some pictures of Mr Sweeney and the words of the hymns Be Still And Know I Am With You and Here I Am, Lord.