Government Pours Millions Into North East Manufacturing Park
23 January 2017, 08:10 | Updated: 23 January 2017, 08:35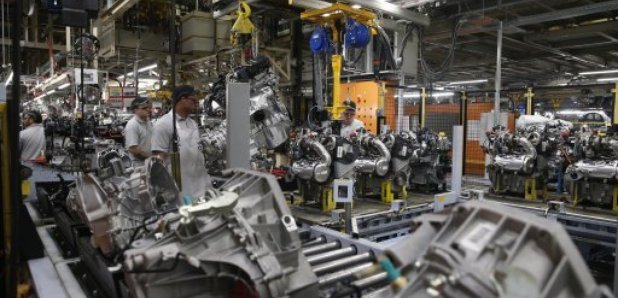 The Government is stumping up £71.6m to fund various projects, including an Advanced Manufacturing Park near Sunderland
It's all part of the Northern Powerhouse initiative - aimed at driving economic growth across the North of England.
Ministers have announced £556m in funding across the North, with the aim of Local Enterprise Partnerships deciding how it should be used to "create jobs, support businesses and encourage growth."
The North East will receive £71.6m - on top of the £434.1m the region has already been awarded - supporting project which include the building an International Advanced Manufacturing Park in Sunderland and South Tyneside, helping to create an estimated 5,200 jobs.
The site will be aimed at attracting automotive, energy, low-carbon, logistics and offshore building companies.
The Business and Energy Secretary, Greg Clark said: "This is an important step in building a modern, dynamic Industrial Strategy that will improve living standards and drive economic growth across the whole country,"
"A modern British Industrial Strategy must build on the UK's strengths and extend excellence into the future; close the gap between the UK's most productive companies, industries, places and people and the rest; and ensure we are one of the most competitive places in the world to start and grow a business,"
"The North East has a world-leading reputation in the automotive sector, chemical innovation and exports. Through our Industrial Strategy and investment in the Northern Powerhouse we plan to build on these local strengths and create new opportunities and jobs in other industries and sectors,"
"We are inviting businesses and workers to contribute to this vision to help us create a high-skilled economy where every place can meet its potential."