'Hundreds' Of Jobs To Go At Boulby Potash Mine
4 January 2018, 16:55 | Updated: 5 January 2018, 08:53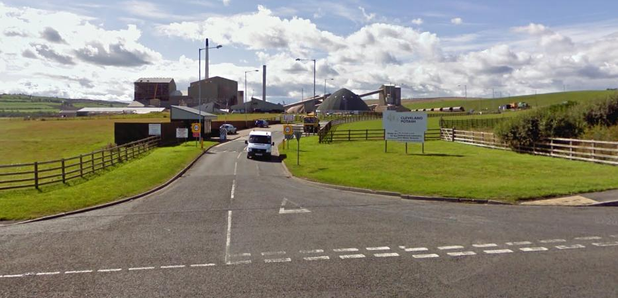 Hundreds of jobs are to be lost at Boulby potash mine on Teesside when it starts producing polyhalite.
Cleveland Potash Limited has confirmed up to 230 jobs will go by the end of June at the site in Saltburn, where 700 people currently work.
The site's owners ICL posted an open letter to workers on its website earlier, confirming the news.
It read:
"As was first announced two years ago, our potash reserves are close to their end.
"In view of both operational and market conditions we propose ceasing potash production by the end of June 2018.
"This would involve concentrating on the final stages of potash production in order to benefit from the buoyant period for sales in the UK market, at the same time as completing the measures needed to ensure that we can meet the required production rates when we make the move to Polysulphate.
"As we have previously made clear, the transition to Polyhalite will continue to have an impact on workforce numbers.
"At this stage we cannot be give a precise figure, we believe job losses are likely to be in the region of 230 by the end of June.
"We will be starting consultation with the recognised trade union and during that process we will examine how we can achieve the changes needed to ensure the Company's future with the least impact on staff.
"We would welcome any views which may assist in dealing with what is a very difficult situation.
"Until we have properly and fully consulted with the trade union representatives, no decisions will be finalised."
The news comes more than two years after neighbouring Redcar lost up to 3,000 jobs, when the town's SSI steel site closed down.