"Last chance" cancer drug tested in the North East rolled out
4 October 2016, 08:10 | Updated: 4 October 2016, 08:16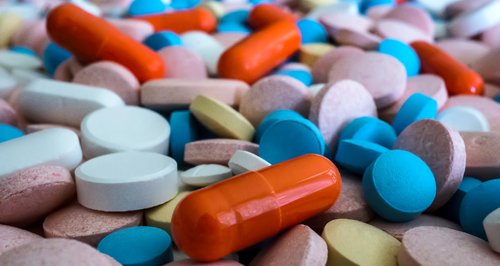 A last-chance cancer drug, which was trialed in the North East, has now been made available on the NHS.
Tagrisso (osimertinib) was granted a licence only in February and has been hailed as a "breakthrough" drug by manufacturer, AstraZeneca.
The once-a-day tablet is suitable for patients with non-small-cell lung cancer who have a specific mutation that means they have stopped responding to earlier treatments.
Experts predict around 300 patients in England and Wales will be eligible for Tagrisso every year.
Pooled data from studies involving 411 people who had failed on prior treatment found the patients typically lived for 11 months without their disease getting worse.
66% of patients experienced a reduction in the size of their tumours, while six out of 397 patients experienced a complete response - meaning experts could find no evidence of disease.
Overall, almost twice as many patients responded to the treatment compared with another chemotherapy, and the drug stalled progression of the cancer by an extra four months.
Dr Alastair Greystoke, senior lecturer in medical oncology at Newcastle upon Tyne Hospitals NHS Foundation Trust and clinical investigator for the drug, said: "This is a turning point in the treatment of EGFR T790M mutation-positive non-small-cell lung cancer, and very welcome news for a group of patients with limited options."