Main Route In Newcastle To Close For Major Works
17 July 2017, 10:46 | Updated: 17 July 2017, 11:06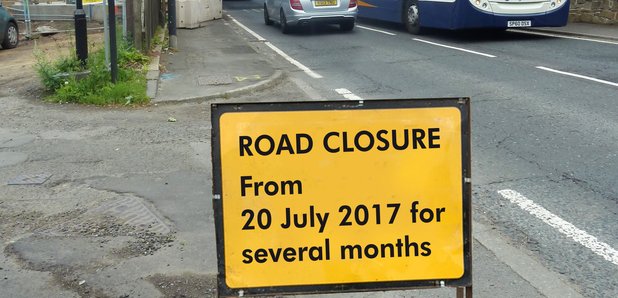 One of the main routes into and out of Newcastle will be closing for several months.

Killingworth Road, part of the A189 in South Gosforth will be closed to through traffic on 20th July until Spring 2018 as part of a road widening and Metro bridge renewal project with Nexus.

Over £13.5m is being invested into this well-known pinch point on the city's network.

Newcastle City Council say the planned changes will reduce congestion, smooth traffic flow and improve air quality and safety.

The plans for Killingworth Road include;
* Road widening
* Installation of an entirely new Metro bridge
* Broader pavements
* Facilities for people on bikes
* A new bus lane
* Two car lanes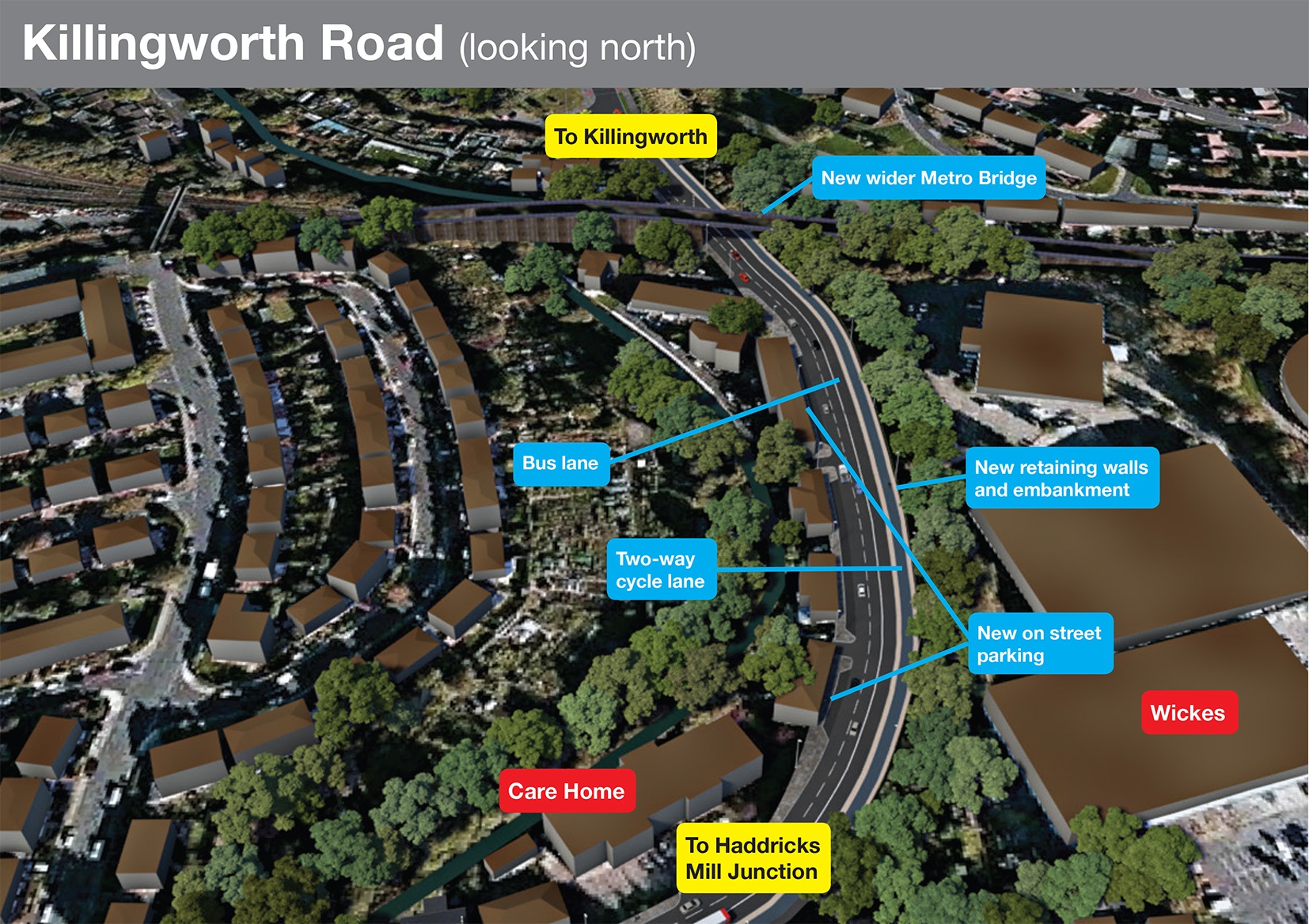 At the same time, Nexus who own and operate Metro will modernise the Metro tracks as part of their ongoing £350m Metro all change modernisation programme.

Metro services will be disrupted for 34 days from 31st July until 2nd September.

The Metro line will be closed between South Gosforth and Four Lane Ends from Monday 31st July until Friday 11th August. A frequent replacement bus service will be running.

The closure area will then be widened - South Gosforth to Shiremoor - from Saturday 12th August until Saturday 2nd September. A frequent replacement bus service will be running.

This has been carefully planned for during the summer holidays when less passengers use Metro and the road network.

Customers Services Director at Nexus, Huw Lewis, said:
"We have worked closely with Newcastle City Council to dovetail these works to keep the amount of disruption to a minimum.

"Killingworth road Metro bridge is more than 100 years old and it needs to be replaced, as well the tracks between South Gosforth and Shiremoor. This will allow the council to widen the road at this pinch point."

In preparation for the road closure, the council have been working closely with neighbouring local authorities, Nexus, bus operators and other partners like Highways England to minimise disruption during the closure. They have produced a mitigation plan that includes;

· increasing green light time on key traffic signals on surrounding roads during peak periods to smooth traffic flow
· small changes to some junctions to cope with higher volumes of traffic
· shutting Salters Bridge to ensure traffic doesn't re-route through this residential area
· temporary bus lanes to prioritise buses through key junctions
· extra buses with pricing incentives to encourage people on to buses

Signed diversions will be in place across the region to help people avoid the area.

The improvements to Killingworth Road are part of the council's £60m Re-newcastle investment programme into Newcastle's highways and major junctions - the biggest investment in the city's roads in over 30 years.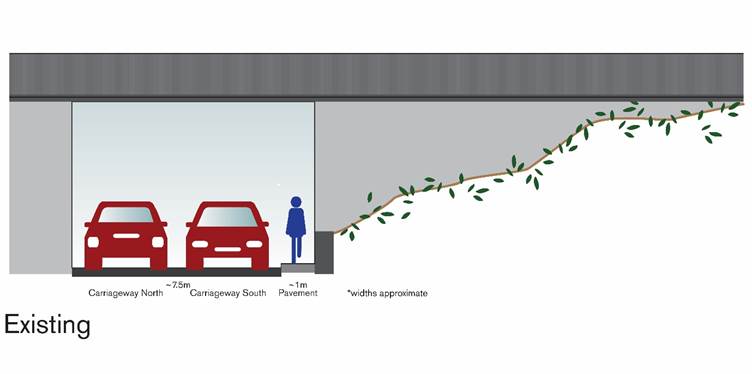 Existing: Newcastle City Council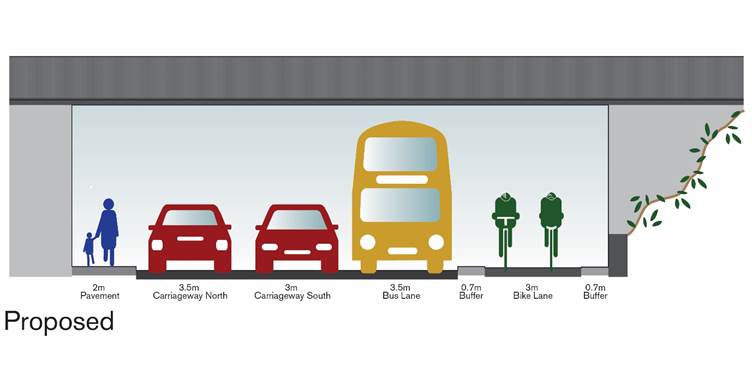 Proposed plans: Newcastle City Council
Cabinet member for transport and air quality at Newcastle City Council, Cllr Arlene Ainsley said:
"This is a major bridge renewal and highway improvement scheme that will improve connectivity to and from Newcastle.

"The bridge over Killingworth Road is a well-known pinch point in the city, which snarls traffic heading in and out of Newcastle. As this route is used by tens of thousands of people a day, we applied for and won £13.5m from the government's Highways Maintenance Challenge Fund to relieve congestion, improve journey times, make it safer for everyone and tackle poor air quality.

"We worked in partnership with Nexus to develop plans that would improve the network for Metro passengers, as well as all road-users and people who live in the local area.

"With the bridge and retaining wall lifespans coming to an end, we've acted to ensure we take this once in a hundred year opportunity to align different investment programmes to make huge improvements to our city's network.

"We're confident that the measures we are putting in place will ensure people are able to get around safely but given such a major closure, it's likely everyone will need to allow more time for their journey. We will monitor the impact on the network and make further adjustments if needed.

"We've prioritised buses through key junctions and added temporary bus lanes to ensure public transport isn't held up by the closure. We would encourage people to use public transport and take advantage of the offers that the bus operators are providing during the closure."