Man Admits Stabbing Murders In Redcar
28 July 2016, 12:29 | Updated: 28 July 2016, 17:08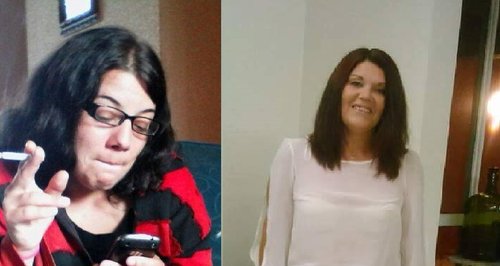 Double killer Alan Bennett who admitted murdering his partner and then the mother of his three children in Redcar, has been given two life sentences.
The 34 year old will serve a minimum term of 32 years and 233 days.
Tributes from Jodie Betteridge's family:
"On the 23rd of March our lives were turned upside down when Jodie was taken from us by the actions of Alan Bennett. It is difficult to put it into words the massive loss that we feel as Jodie was a wonderful daughter, sister, cousin, mother and friend. To find out that Jodie was killed by Alan in front of their three young children makes this harder to comprehend and we can't imagine the pain that she must have gone through.
"Jodie was kind to everyone; she lived for her children as they were the most important people in her life and now she won't be able to see them grow up. Jodie will never be forgotten and will be greatly missed by all who knew her.
"We have received great support during this difficult time from so many people and are grateful to anyone who assisted the police with the investigation. We would like to thank Margaret and Tom for everything that they did for Jodie as they played an important part in her and her children's life. We would also like to thank Cleveland Police for their thorough investigation and support through this difficult time.
"Nothing will take the pain away from losing Jodie but it is a comfort to know that justice has been served."

Tribute by the family of Lynne Freeman
'On the 23rd of March our beautiful mother was robbed of her life and taken from us in the most horrific and brutal way at the hands of Alan Bennett.
Someone who she loved, trusted and was meant to feel protected by took everything from her, her life, everything she had to look forward to, everyone she selflessly helped and we have been deprived of sharing her life with her.
Instead we have to live with the consequences of his cruel actions that took place that night, how are we meant to move on knowing our mother isn't here to move forward with us, that she isn't here to watch her grandchildren grow and as they grow they will never truly know the most loving, funny selfless bubbly person she was? The pain is nothing you can describe but we know it will never go away. There's a void in our hearts that can never be filled.
The sentencing is a fraction of what he actually deserves; our mother's life was taken at the age of 46 when she should have had years ahead of her with her family and friends. Jail will never be good enough for what he has done as it's never going to bring Mam back.
Mam's memory will never be forgotten, the loving mother to myself, James, Kimberly & Lauren and a grandma something she was so proud of being.
The person who lit up a room as she walked in, the loving way she helped others and in return expected nothing, her infectious laugh and personality, the amazing person who selflessly volunteered to give back into the community, is the person she should be remembered for- and not the events that took place that night.
If it wasn't for the love and support that we have received from family, friends, the community, Roseberry funeral services, Kirkleatham memorial park, the Moria fund and also Cleveland police who have put every second they had into the investigation and getting justice for Mam, we wouldn't have been able to deal with this horrific ordeal we have been made go through. Thank you will never be enough for the support we have received and from the bottom of our hearts we will be forever grateful and it goes to show that there is more good in the world than evil.
Even though it's been four months since Mam was taken, we hope that now we can grieve the loss of her privately, as a family.'
_______________________________________________________________________________________
UPDATE 11AM
A man who launched an attack on his partner and another on the mother of his three children minutes later has admitted two counts of murder.
Alan Bennett, 34, called police after he stabbed Lynne Freeman, 46, in the neck in Redcar on March 23.

Alan Bennett
Just seven minutes later, Cleveland Police received a second call from members of the public to say Jodie Betteridge, 30, had been repeatedly stabbed less than a mile away.
Bennett, who appeared at Teesside Crown Court, was arrested at the horrific murder scene in Byland Close.
Police and paramedics were also at the scene in Mapleton Crescent, where he had killed Ms Freeman.
Cleveland Police said there had been previous domestic violence incidents involving Bennett and both women.
The force said Bennett, from Lingholme, Redcar, called for an ambulance to go to Ms Freeman's bungalow at 8.45pm that night.
He had been drinking with Ms Freeman in Redcar that day and they had visited a number of pubs. It was known he had been involved in a couple of altercations.
Around 8pm Bennett and Ms Freeman took a number 63 bus which dropped them near her home and during the journey witnesses heard a domestic argument.
Bennett was heard to raise his voice several times and the row continued as they made their way towards Mapleton Crescent.
A police spokeswoman said:
'Police and ambulance attended that address where the body of Lynne Freeman was found within the front room.
'It was evident that Lynne had been stabbed a number of times to her upper torso and neck area.''
He then made his way to murder Ms Betteridge, who had spent most of the day with their children, aged four, six and nine.
The spokeswoman said:
'Approximately seven minutes after receiving the call from Alan Bennett, police received a second call asking officers to attend Byland Close, Redcar, where it was reported that a woman was being violently assaulted on an open grassed area.
'Police attended the scene, where 30-year-old Jodie Betteridge was found with stab injuries to her legs, arms, face, neck and torso.
'Efforts were made to administer first aid to Jodie but unfortunately she died at the scene as a result of her injuries.'
Bennett and Ms Betteridge were in a relationship from 2005 to 2014 and they had three children, who lived with her.
Early last year he started a relationship with Ms Freeman although he had known her for some time.
They did not live together but were often with each other, frequently staying over at their respective addresses.
The spokeswoman said:
'Previous domestic incidents had been reported regarding Alan Bennett with Jodie Betteridge and with Lynne Freeman.'