Man Jailed For Gateshead Rape
26 February 2018, 14:54 | Updated: 26 February 2018, 14:58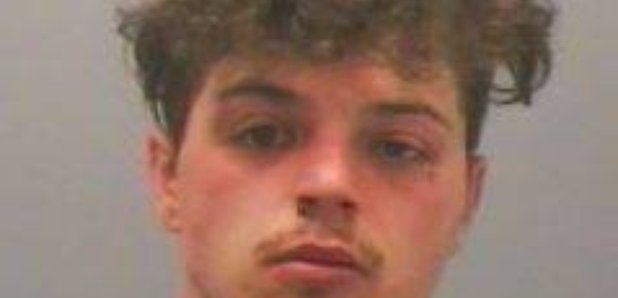 A man has been jailed after raping a woman at knife point.
Benjamin Thompson, 24, has been sentenced to 12 years behind bars after attacking his victim in the street and raping her.

The incident happened in the early hours of Friday, May 12 Thompson approached the 24-year-old woman on Newbolt Court and threatened her with a knife.

He forced her to the ground, sexually assaulted her and began to have sex with her before being disturbed by a passer-by and fleeing the scene.

The victim reported the incident to police and Thompson, of King Edward Street in Gateshead, was arrested shortly after.

Thompson initially stood trial for the case but when presented with irrefutable evidence, he pleaded guilty to rape, sexual assault and threatening a person with an offensive weapon.

Acting Detective Inspector Keith Jewitt said: "This has been hugely traumatic for the victim and she has been incredibly brave throughout this process.

"Thompson was prepared to make this poor woman suffer the further trauma of going through a trial before realising that the evidence was so strongly against him, that he eventually admitted what he had done.

"While these sorts of incidents in our area are rare, we are absolutely committed to ensuring we fully support any victim of rape and put offenders before the courts.

"I would urge anyone who has been a victim of rape or any sexual abuse to please come forward to police.

"We have a dedicated team of specialist officers and we work closely with some excellent partners to help provide the absolute support you need."

During the case, a statement from the victim was read in which she spoke of how angry she was that Thompson plead not guilty and made her have to undergo the torment of a trial.

She said: "He has taken my self-respect and dignity away from me and left me ruined. I am scared to go out alone especially as the nights are getting darker sooner.

"I feel ashamed as though it is my fault, even though it has been explained to me that it isn't I still feel ashamed, why did he pick me out? Did I do something to make me stand out?

"I honestly thought that he would have pleaded guilty and he would go to prison. I found out that he had pleaded not guilty I felt physically sick, my heart and head were pounding.

"He made me, have to give evidence, he made me relive that horrible thing again and it's so unfair. I have support from the police and other people like doctors, but all I want is my dignity back.

"I want to go back in time and for it not to have happened. But it has and that evil man has taken everything from me."

Thompson was also sentenced to an additional five years on licence meaning he could be immediately jailed if he re-offends following his release from prison.