New Measures To Stop Potential Terror Attack At St James' Park
21 July 2017, 10:30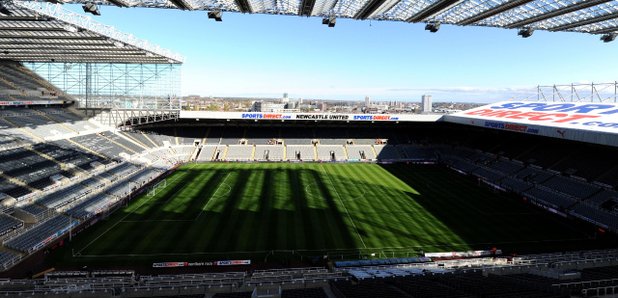 New measures, like barriers and road closures that could stop vehicles entering the area outside of St James' Park, are being brought in ahead of the first home game of the season.
It's hoped the combination of vehicles and barriers at several key points on match-days could reduce the threat of vehicles entering areas with large crowds of supporters.
Although the terror threat nationally is currently severe meaning an attack is highly likely, police stress they have no intelligence to suggest that St James' Park is being targeted for an attack.

But with vehicles used as weapons to drive into crowds in Nice, Berlin, Stockholm and more recently in London, the police and Newcastle City Council in partnership with the Fans Forum and the club have decided to protect the 52,000 supporters who regularly flock to St James' Park.

The decision to tighten security was taken following national events advice from the police National Counter Terrorism Unit and approaches from the Fans Forum.

Cllr Nick Kemp, Chair of the community safety partnership, Safe Newcastle, said:
"This is not a decision we have taken lightly but with the support of the Fan's Forum and the club we feel this is the right thing to do.

"We have seen the death and destruction caused by terrorists who use vehicles as weapons by driving them into crowded places.

"While there is no intelligence to suggest an attack is being planned in Newcastle, we have a duty and responsibility to do all that we can to protect the public, and this is what we will do."

The council and the police say road closures will be kept to a minimum and will not hinder those travelling to the match on foot.

The barriers will be at several locations and only closed approximately 20 mins before and after final whistle reflecting the area of greatest concern:
* The junction of Strawberry Place and Leazes Park Road
* The junction of Strawberry Place and Barrack Road
* The junction of Strawberry Place and St James Street
* Strawberry Lane

In addition Leazes Terrace, behind the East Stand where long queues form, will also be closed one hour before kick-off and until 20 minutes after the final whistle to allow crowds to disperse.

Closures will be flexible to allow blue light vehicles access in an emergency.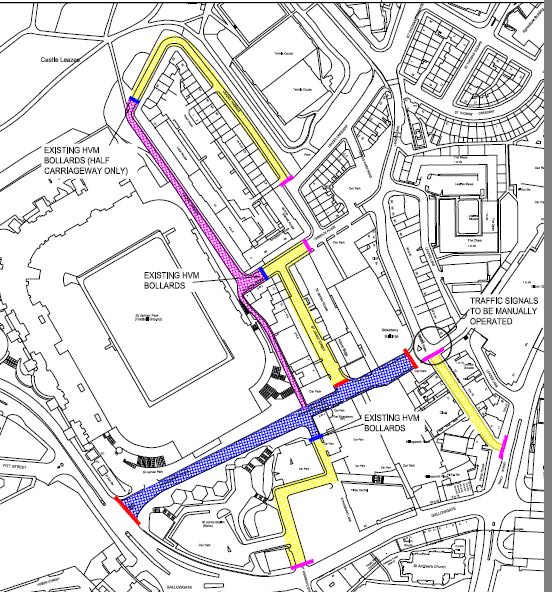 Steve Hastie of the Forum said:
"Many supporters have had long held concerns regarding the mix of vehicles and pedestrians around St James' Park particularly when supporters are leaving the stadium and congestion is at its highest and these concerns have become even more relevant following recent events in Central London.

"Members of the Fans Forum raised the matter with both club and council and as a group we are pleased that the council have reacted so quickly to implement these plans for the start of the new season.

"We appreciate that there may be inconvenience for some members of the public due to the measures being implemented but in the current climate of heightened security we feel that the measures are both proportionate and a price worth paying."
Match-day commander, Det Chief Insp Jamie Pitt, said: "This is a sensible, practically focused and proportionate partnership plan with public safety at its core.

"We are constantly reviewing our approach to crowded places and sporting events generally. Whilst there is no current intelligence to indicate St James Park or its wider environs will be targeted we continue to robustly scrutinise and be vigilant around events generally."

The measures will be tested for the first time on Sunday, August 6th, when Newcastle entertain Verona in a friendly.

All being well, they will be put in place for all 19 home games, starting on Sunday, August 13th, against Spurs.