Mum Of 13 Year Old Suicide Victim Speaks Out
1 August 2017, 11:42 | Updated: 1 August 2017, 11:50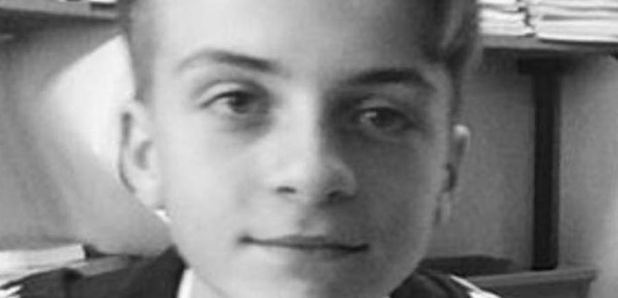 The mum of a 13-year-old boy from Teesside, who took his own life after being bullied, has spoken exclusively to Heart about his suicide.
Arin Lyth, described by his family as "happy go lucky," killed himself in January of this year.
An inquest into the teenager's death last week heard he'd been bullied, with the coroner recording a verdict of suicide.
His mum, Lizzy, has now opened up to Heart about his death, with the hope it will encourage more young victims of bullying to report it.
Lizzy, from Billingham, said:
"He was always happy go lucky, always telling jokes and making everyone laugh - but when I moved here everything changed."
"He would just come home crying and burst out in tears, but he wouldn't tell me."
On the day of his death, Arin had come home from school before going out to see a friend.
"He said can I go out, he's (the friend) broken up with his girlfriend and he's a bit depressed but I said 'no' because it was late."
"Then I gave in and he said 'I'll be there and back' but he never came back."
"I then phoned the police and went to look for him with some of his friends and their mam."
"The police told me I had to go home in case he came back."
"Then it got to about 1.45am and I saw flashing lights outside and I ran outside and two police officers stopped me."
"They said 'we're so sorry to tell you this but we've found Arin and he's not alive' - it was the worst day of my life."
The family are now campaigning to make bullying a criminal offence that carries a custodial sentence, in the same way harassment or stalking crimes do.
Lizzy hopes speaking out will also stop other victims of bullying from suffering in silence.
"I want to get it out there because there are too many people who keep it to themselves, like Arin did."