Mum's Petition After Boyfriend Dies In Sleep
22 February 2017, 09:57 | Updated: 22 February 2017, 10:59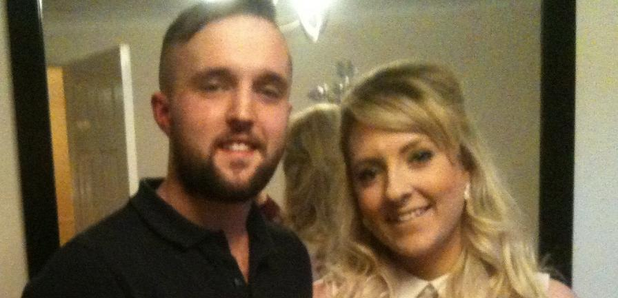 An Ashington mum is raising awareness of a rare heart condition that killed her boyfriend in his sleep.
Lewis Little, who was 25, suffered from Brugada syndrome - a condition that can cause irregular heart movements and seizures.

His girlfriend Lisa Lee, who is the mother of his young son, originally thought he was snoring on the night of his death, but didn't realise that noise was air passing through his lifeless body.

She's now set up a petition calling for all sufferers to be given the choice to have a implantable cardioverter defibrillator (ICD), which is a piece of equipment that kick-starts the heart.

Lisa said:
"I heard like grunting snoring and was saying 'Lewis will you go downstairs, I've got work in the morning' but it wasn't, it was air leaving his body."

"I saw that his face was purple and dived for my phone and rang 999."

"I'd never done CPR before thinking I'd never had to use it. It was horrible."

"Everybody should have the choice even if you're low-risk, because obviously it can happen."

"It could have prevented Lewis from passing away."

Lisa also told Heart the support for her campaign, from people she doesn't even know, is overwhelming.

"The support is absolutely unreal, I've had people from Portugal, Australia and America."

"It's just to make a difference, to help another family not go through the suffering would be amazing."