Newcastle Beat Sunderland In Vote Count
8 June 2017, 23:11 | Updated: 8 June 2017, 23:26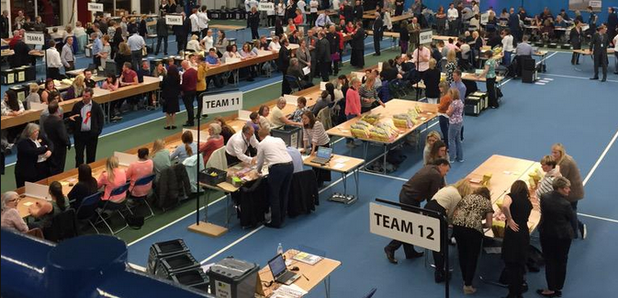 Newcastle has beaten its arch-rival Sunderland to be the first constituency to declare a General Election result.
For 25 years over the last six general elections, Sunderland has beaten all-comers by running a slick operation, having runners sprint with the ballot boxes into the hall and using bank tellers to count votes.
In 2015, the well-oiled machine was able to declare the city's three MPs within an hour and a half of the polls closing, before anyone else had been named a winner.
But on Thursday Newcastle City Council declared the first winner, with Labour candidate Chi Onwurah winning the seat of Newcastle Central at 11pm.
This was six minutes ahead of Houghton and Sunderland South which declared first in 2015.
Both Newcastle and Sunderland earlier stressed it was not a race and that accuracy was more important than speed.
Bill Crawford, executive director of the Association of Electoral Administrators, used to work with Sunderland City Council but since 2015 has been advising Newcastle on increasing its efficiency at counts.
Officials in Newcastle have worked on improving every aspect of their operation, getting the ballot boxes swiftly to the count and then getting the papers quickly on to the counting tables.
Where Sunderland uses schoolchildren to run with the boxes, Newcastle was using sports students to lug the ballot boxes into the Sports Central hall at Northumbria University.