Newcastle & Gateshead Picked To Host Great Exhibition Of The North
11 October 2016, 07:24 | Updated: 11 October 2016, 07:34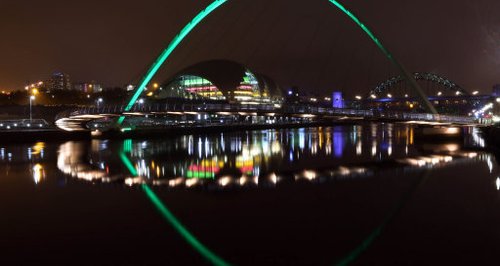 Newcastle and Gateshead have been selected to host a 77-day event, showcasing everything great about the North of England.
The Great Exhibition of the North - part of the Government's Northern Powerhouse initiative - will kick off with a huge opening ceremony on Newcastle's Quayside in summer 2018.
The aim is to showcase art, innovation and design from all over the North.
It'll also feature walking trails and "artistic and creative commissions".
The government are putting forward £5m - and another £15m "legacy fund" to attract further investment.
Carol Bell, culture and major events director at NewcastleGateshead Initiative, said: "We are delighted to have secured the Great Exhibition of the North in 2018. It's a fantastic achievement and a testament to the creative and innovative bid we developed with the support of many venues, organisations, partners and stakeholders here in the North East,
"Together we will develop and stage an event that the whole of the North can be proud of and which we hope will have far-reaching benefits for culture, communities, tourism and businesses - in 2018 and beyond.''
Plans for the event include three walking circuits around Tyneside focusing on arts, design and innovation, and a major exhibition hub at Great North Museum: Hancock.
There will also be a summer camp for families at Exhibition Park and an education programme.
Science Museum Group director Ian Blatchford said talks had begun about the possibility of loaning Stephenson's Rocket - the early steam locomotive which was built in Newcastle - to the exhibition.
He said it was "one of the nation's greatest historic objects", adding: "We look forward to detailed discussions about this in the coming months.''