North East Childcare Costs Soar Since 2010
4 April 2018, 13:01 | Updated: 4 April 2018, 13:05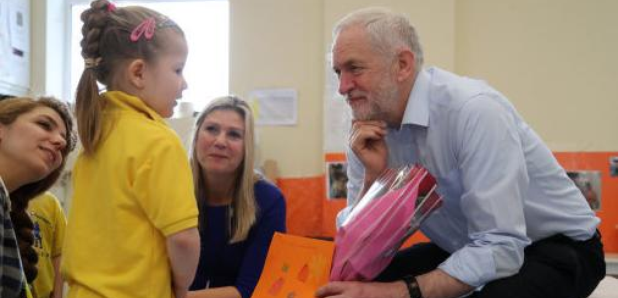 The cost of childcare has risen the fastest in the North East under the current Government, according to new analysis by Labour.
The party's figures suggest the costs of nurseries and childminders have grown at double or even triple the rate of wages.
It claims childcare costs have risen in our region by as much as 68%.
The cost of 25 hours of childcare a week across the North East has risen by £47.30 for nursery places for children under two years old, £48.11 for nursery places for children over two, £24.20 for a childminder for children under two and £24.02 for childminder for children over two.
Shadow education secretary Angela Rayner said: "The cost of childcare has skyrocketed under this Tory Government, showing they are failing to deliver affordable, sustainable childcare for families across the country.
"At the same time wages have stagnated and risen at half the rate of childcare costs, making it harder for working families to make ends meet.
"The next Labour government will give a fully funded offer of 30 hours of free childcare to every two to four-year-old in England as we build a country that works for the many, not the few."
Labour analysis, compiled with figures based on annual reports by the Family and Childcare Trust, shows the cost of childcare has risen by between 32% and 47% across England since 2010.
Wages have risen by around 16% in the same period.
The average price across England for 25 hours of nursery for a child under two has increased from £88 in 2010 to £124.73 in 2018.
Over the same period, the price for children aged two and over has risen from £82 to £120.66.
Since 2010, the cost of a childminder for a child under two has increased from £83 to £110.61.
For children two and over, the price has risen from £83 to £101.95.
The Government provides 30 hours a week of free childcare for children aged three and four whose parents are in work as part of a flagship Tory scheme.
Children aged two receive 15 hours of free care if their parents receive certain low-income benefits.
In 2019/20 the Government will spend around £6 billion on childcare support, a record amount.