North East General Election Results 2017
8 June 2017, 06:31 | Updated: 9 June 2017, 06:31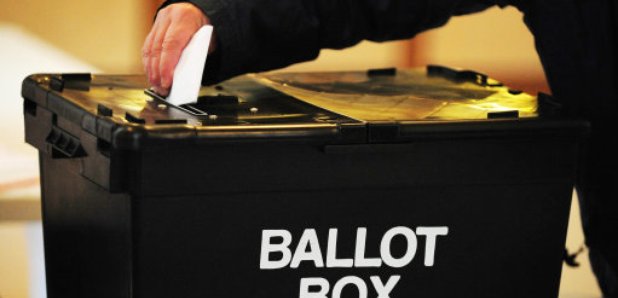 We've got the latest results from the 2017 General Election from right across the North East, as it happens.
There are 29 seats up for grabs in the North East.

As of the 2015 General Election, 26 of them were won by Labour and 3 had a Conservative MP.

Here are the results in your constituency (listed alphabetically).


| | | |
| --- | --- | --- |
| CONSTITUENCY | RESULT (PARTY) | RESULT (MP) |
| BERWICK-UPON-TWEED | CONSERVATIVE | Anne Marie Trevelyan |
| BISHOP AUCKLAND | LABOUR | Helen Goodman |
| BLAYDON | LABOUR | Liz Twist |
| BLYTH VALLEY | LABOUR | Ronnie Campbell |
| DARLINGTON | LABOUR | Jenny Chapman |
| DURHAM | LABOUR | Roberta Blackman-Woods |
| EASINGTON | LABOUR | Grahame Morris |
| GATESHEAD | LABOUR | Ian Mearns |
| HARTLEPOOL | LABOUR | Mike Hill |
| HEXHAM | CONSERVATIVE | Guy Opperman |
| HOUGHTON & SUNDERLAND SOUTH | LABOUR | Bridget Phillipson |
| JARROW | LABOUR | Stephen Hepburn |
| MIDDLESBROUGH | LABOUR | Andy McDonald |
| MIDDLESBOROUGH SOUTH EAST & CLEVELAND | CONSERVATIVE (CON) | Simon Clarke |
| NEWCASTLE CENTRAL | LABOUR | Chi Onwurah |
| NEWCASTLE NORTH | LABOUR | Catherine Mckinnnell |
| NEWCASTLE UPON TYNE EAST | LABOUR | Nick Brown |
| NORTH DURHAM | LABOUR | Kevin Jones |
| NORTH TYNESIDE | LABOUR | Mary Glindon |
| NORTH WEST DURHAM | LABOUR | Laura Piddcock |
| REDCAR | LABOUR | Anna Turley |
| SEDGEFIELD | LABOUR | Phil Wilson |
| SOUTH SHIELDS | LABOUR | Emma Lewell-Buck |
| STOCKTON NORTH | LABOUR | Alex Cunningham |
| STOCKTON SOUTH | LABOUR (GAIN) | Paul Williams |
| SUNDERLAND CENTRAL | LABOUR | Julie Elliott |
| TYNEMOUTH | LABOUR | Alan Campbell |
| WANSBECK | LABOUR | Ian Lavery |
| WASHINGTON & SUNDERLAND WEST | LABOUR | Sharon Hodgson |