North East Hospitals Turn Away More Than 100 Patients From A&E
7 April 2017, 07:34 | Updated: 7 April 2017, 08:03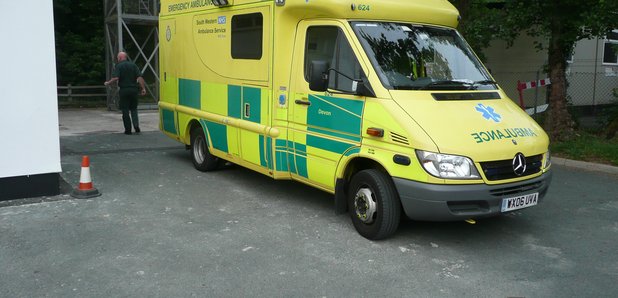 Overcrowded North East hospitals had to close their doors to 137 patients needing emergency care over winter.
Nationally, hospitals had to close their doors to ambulances almost twice as often this winter compared with the previous three years.
A report from the Nuffield Trust shows the number of ambulance diverts in place at A&E departments in England hit 478 for the three-month period December to February.
This compares to an average of 249 times over the same period in 2013/14, 2014/15 and 2015/16.
The charity said the delays caused by the closures was stopping ambulance crews responding quickly to other urgent calls.
None of the three main ambulance targets for responding to calls have been hit since May 2015.
Of the 233,472 most serious category A calls received in January this year, at least 95% should have had a response within 19 minutes.
However, the data showed that 29,000 calls did not receive a response within this timeframe. Just 88% of responses met the target.
Five NHS trusts accounted for more than half of all the 493 ambulance diverts reported this winter, with three in the North East.
These were Northumbria Healthcare, County Durham and Darlington and South Tyneside.
Worcestershire Acute Hospitals in the Midlands also accounted for a high number.
Professor John Appleby, Nuffield Trust chief economist and lead author of the report, said:
"There's rightly been a lot of focus recently on the delays ambulance crews face in being able to hand over their most seriously ill patients at A&E.
"But what our research today has uncovered is the huge increase in the number of times this winter ambulance trusts have been told that they must take patients to another hospital altogether, because an A&E unit simply doesn't have the capacity to accept any more patients.''
Lynne Pyeburn from the North East Ambulance Service says diversions are planned and don't put patients at risk:
"Hospitals don't turn people away and they don't turn ambulances away.
We know in advance where there are capacity issues.
If we're deflecting a patient away from a hospital, we're talking to the hospital and so the care plans are all in place for that patient."