North East Nurseries Under Pressure To Deliver Free Childcare
8 February 2017, 08:11 | Updated: 8 February 2017, 08:19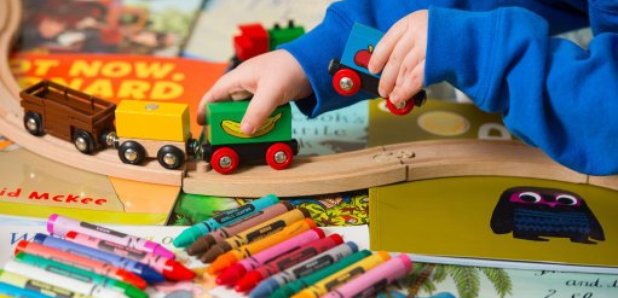 More than half of councils aren't sure if they will have enough childcare available when plans to double the free hours available to pre-schoolers comes into force
Under major reforms from this September, three and four-year-olds in England will be entitled to 30 free hours of care a week during term time - twice as much as they currently receive.
But a new poll of local authorities in England, conducted by the Family and Childcare trust, found uncertainty about the impact of the change.
Around 54% of those questioned said they did not know if they would have enough childcare available for youngsters using the 30 hours, while a further 13% there would not be enough.
A third (33%) said that there would be sufficient places.
More than two thirds (67%) said they thought some childcare providers in their area will not offer the entitlement to 30 free hours of care, while more than half (56%) thought that the change would mean more families were able to work in ways that meet their needs
The poll also asked if councils believed the reform would lead to a dip in quality in early education, with two thirds (66%) saying it would make no difference, 32% unsure and 2% suggesting quality would be affected.
There were concerns about the future of childminders and nurseries, with 44% of the councils polled saying there could be "reduced financial sustainability'' of childcare providers.
And there were questions over whether the move would lead to increased costs, outside of the free hours available.
More than half (56%) did not know if there would be increased costs for three and four-year-olds, while 63% were unsure if it would lead to higher costs for children aged two and under.
All this is causing concern for pre-schools and nurseries, who'll need to find the staff to meet the requirements.
Diane McClarence runs The Nursery, in Consett, Co Durham.
She said "It'll be good - especially for working parents to get children looked after,"
"But from our point of view - it was a bit 'ooh, can we do it?', do we have enough staff?"
"We just have to get our head around it, and how we'll maintain the staff to children ratio,"
"There's nothing we can do about it. It's just making sure I have enough staff."