Plans To Close Walkers Crisp Factory In Peterlee
1 March 2017, 13:59 | Updated: 1 March 2017, 14:04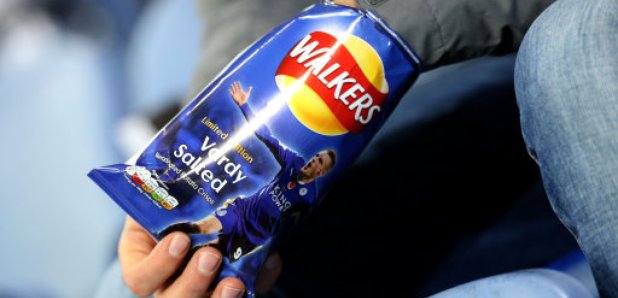 PepsiCo has said it is proposing the closure of its Walkers Snacks factory in Peterlee, putting 380 jobs at risk.
The US food giant, which owns the Walkers brand, says the proposal was part of an efficiency drive that would see it move production to other sites across the country.
Around 355 manufacturing site jobs and 25 transport worker positions are under threat as a result.

In a statement, PepsiCo said:
"In order to improve the efficiency of our UK snacks manufacturing operations, we are proposing the closure of our factory at Peterlee.
"Crisps currently produced at the site would be manufactured at our other facilities in the UK..
"Peterlee has been an important site for our business but the changes we are proposing present significant productivity and efficiency savings crucial for ensuring the long-term sustainable growth of our business in the UK.''
Employees at the County Durham site were notified of the proposal on Wednesday.
Michael Hunt, the regional organiser for the GMB union, said he planned to challenge the move which would see the factory closed by December 31.

He said:
"It wasn't long ago that the Government said they wanted to reinvigorate the region and inject business into the North East but the opposite appears to be true. For want of a better phrase, this isn't the Northern Powerhouse, it's the Northern Poorhouse.
"This is terrible news for our members - the employees - and their families, and for the town of Peterlee.''
Mr Hunt said he will meet with the company on March 15 - the same day that the company is set to launch a near six-week consultation that will run until the end of April.
Tracey Foster, the manufacturing director at PepsiCo UK, said:
"We appreciate this is upsetting news for everyone at the Peterlee site. It is a difficult proposal for us to put forward and we want to make clear that it in no way reflects the performance of our colleagues at Peterlee, who we are grateful to for their hard work and commitment.
"No decisions will be made without first consulting employees and their representatives. We would also like to reassure colleagues that we will be providing on-going support and assistance from this point onwards.''