PM Invited To Explain Blue Passport Decision To Gateshead Workers
22 March 2018, 10:01 | Updated: 22 March 2018, 10:06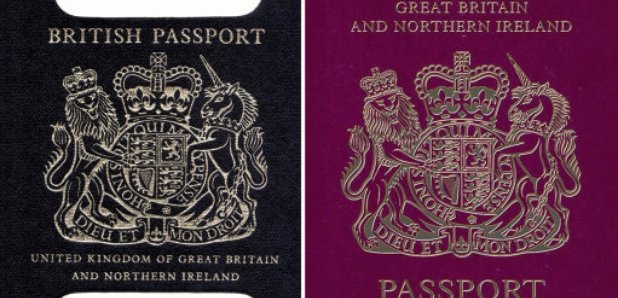 Theresa May has been urged to explain to British workers in Gateshead why the new post-Brexit blue passport will be made in France.
The contract to manufacture the document is set to be awarded to Franco-Dutch firm Gemalto rather than De La Rue's Gateshead factory.
De La Rue boss Martin Sutherland said it was "disappointing and surprising" that "this icon of British identity is going to be manufactured in France".
The move has been condemned by Brexiteers and Mr Sutherland called on the Prime Minister or Home Secretary Amber Rudd to explain their decision to his workers.
Mr Sutherland said the Home Office had confirmed the move to him, although ministers denied the process was complete.
Mr Sutherland said: "I think we have heard over the last few weeks and months ministers more than happy to come on the media and talk about the blue passports and the fact that the blue passport is an icon of British identity.
"Now this icon of British identity is going to be manufactured in France."
Mr Sutherland said his firm had been producing passports for the UK for the last 10 years "without a single hiccup" but had been "undercut on price" and would appeal against the decision.
Referring to the Gateshead staff, he said: "I'm going to have to go and face those workers, look at them in the whites of the eyes and try and explain to them why the British government thinks it's a sensible decision to buy French passports not British passports."
He added: "I would actually like to invite Theresa May or Amber Rudd to come to my factory and explain to my dedicated workforce why they think this is a sensible decision to offshore the manufacture of a British icon."
Mr Sutherland said that his firm was "not allowed to compete for the French passport contract".
A Home Office spokeswoman said: "We are running a fair and open competition to ensure that the new contract delivers a high quality and secure product and offers the best value for money for customers.
"All passports will continue to be personalised with the holder's details in the United Kingdom, meaning that no personal data will leave the UK.
"We do not require passports to be manufactured in the UK. A proportion of blank passport books are currently manufactured overseas, and there are no security or operational reasons why this would not continue."
Unite national officer Louisa Bull said: "Theresa May and Amber Rudd need to explain to De La Rue workers why 'taking back control' means their jobs could be put at risk while the production of Britain's new iconic passport is shipped overseas to France.
"It wouldn't happen in France because of national security and it shouldn't happen in the UK. De La Rue is the UK's leading security printer making banknotes as well as passports sustaining thousands of decent jobs in the UK.
"Ministers need to reverse this decision and start supporting British business and UK workers through public procurement and an industrial strategy which is more than just soundbites."