Police 'Closer' To Cracking John 'The Badge' Roberts Murder
16 December 2016, 08:44 | Updated: 16 December 2016, 08:46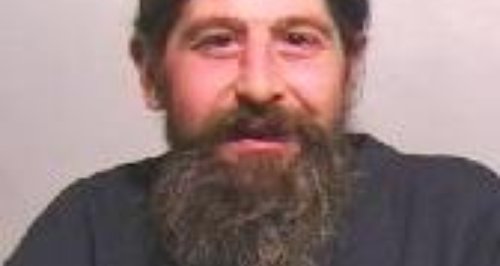 Detectives looking into one of the North East's longest standing unsolved murders say they are getting closer to finding John Roberts' killer.
On Sunday December 16th, 2012, John 'The Badge' Roberts was found dead inside his house in Park Terrace, Winlaton.

A murder investigation was launched and since then hundreds enquiries have been carried out by officers and thousands of people spoken to over the last four years.

Although a number of arrests have been made in connection with the investigation, no charges have ever been brought against anyone and the investigation remains unsolved.

Now, four years to the day, the detective in charge of the Investigation is making a fresh appeal for information in the hope that someone somewhere holds key information that could bring those responsible for his death to justice.
They're re-releasing footage - showing John's last known sighting.
Northumbria Police Detective Chief Inspector Lisa Theaker said: "The investigation into the murder of John Roberts is not closed and it never will be, until we catch those responsible.

"Four years have passed and in that time a lot of things will have changed and whoever is responsible for taking John's life may be in a very different position now.

"Over the years they may have told someone, somewhere, about what they have done or something about his death. Living with the fact that you've killed someone places a huge burden on a person's conscious and it's got to be only a matter of time before cracks begin to show and they need to talk about what they have done.

"We urgently need this information so we can finally help solve this murder and get answers for John's family.