Police Seek Man In Connection With Alleged Chester-le-Street Murder
8 February 2018, 12:32 | Updated: 8 February 2018, 12:40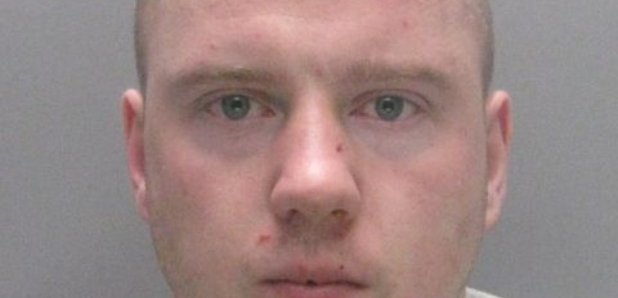 Detectives investigating the murder of a man in Chester-le-Street are warning anyone hiding a suspect is at risk of prison
Officers investigating the murder of Michael Price want to speak to 30-year-old Christopher Hills in connection with the inquiry and are concentrating efforts to find him on the Chester-le-Street area.
Mr Price, 36, suffered head injuries during an incident in the Victor Street area of the town in the early hours of Saturday, January 13 and died in the Royal Victoria Infirmary, in Newcastle, on Wednesday, January 24.
Several operations have already been carried out as part of the ongoing investigation and police today made a fresh appeal for information over the whereabouts of Mr Hills, saying they believe that friends or associates may be helping him evade arrest.
Detective Inspector Andy Smith, of Durham Constabulary, said: "It is a priority to find and speak to Christopher Hills in connection with the investigation into the murder of Michael Price.
"It is fair to say we are focussing our efforts to find him on Chester-le-Street and the surrounding area.
"Mr Hills has strong connections with the town and a number of known friends and associates in the area".
DI Smith added: "If anyone knows where he is, they should contact us immediately.
"If anyone is harbouring him they need to realise they are committing a criminal offence and putting themselves at risk of prosecution".
Mr Hills, who is also wanted on recall to prison after his parole licence was revoked, is described as being 6ft tall and of heavy build.
Anyone who sees Mr Hills is warned not to approach him, but should contact police immediately.
Anyone with information on his whereabouts should contact police on 101 or, alternatively, call Crimestoppers anonymously on 0800 555 111.
Specially trained officers are continuing to support the family of Mr Price.
Paul Ronald Watson, 30, of The Crescent, Chester-le-Street, has been charged with murder and remanded to appear before Newcastle Crown Court later this month.
Two women, aged 35 and 36, who were arrested last month on suspicion of murder have both been released under investigation.