Extra Police To Stop Newcastle Fans Taunting Away Support
25 February 2017, 09:22 | Updated: 25 February 2017, 09:30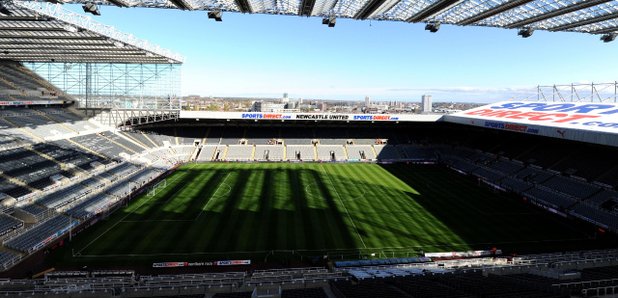 Extra police officers are being deployed at St James' Park after young Magpies fans have been taunting away supporters
According to Northumbria Police, groups of youths leaving at the end of recent matches have gathered around the away exits and taunted and abused away supporters leaving the stadium.

Both the football club and the police say they will not tolerate similar scenes at future games so as to prevent any behaviour which could lead to wider disorder.

Extra police will be on duty for the match against Bristol City this Saturday and anyone caught acting inappropriately has been warned they could have their season ticket rescinded or could be arrested if the behaviour warrants it.

Steve Storey, Head of Security at Newcastle United, said: "The behaviour of a small number of young Newcastle United supporters, directed at the away supporters leaving the stadium at the end of recent matches, is entirely inappropriate and unnecessary.

"Not only does it serve to antagonise and anger visiting supporters, it also reflects badly on the excellent reputation of the vast majority of Newcastle United supporters and on the club, which prides itself on welcoming visiting supporters to our stadium.

"The club are committed to stopping this antisocial behaviour and will work closely with the Police to identify those responsible and take action against them."

Northumbria Police Superintendent Geoff Logan said: "In recent games groups of youths have gathered around the away exits and away coaches to hurl abuse at travelling fans.

"We understand interaction between both sets of supporters is a big part of football but too often people have crossed the line and acted in a way that will incite disorder and violence.

"We condemn that type of behaviour and we will have extra officers on duty at Saturday's game to ensure swift action can be taken against anyone who is deemed to be acting inappropriately.

"Newcastle United do not need a criminal prosecution to ban anyone from attending the stadium and we will support the club to ensure St James' Park is a safe place to enjoy the football.

"Those involved in disorder may find comfort and safety in a crowd but our message is clear - we will identify you, we will find you and we will take action."

Officers from Northumbria Police will be wearing body worn video cameras looking to identify anyone responsible for causing anti-social behaviour in the area.

If anyone has information about those who are causing this type of disorder then they should contact Northumbria Police's Football Neighbourhood Policing Team by dialling 101.