Pregnant Smokers Quit With Earlier Midwife Support
16 February 2017, 06:00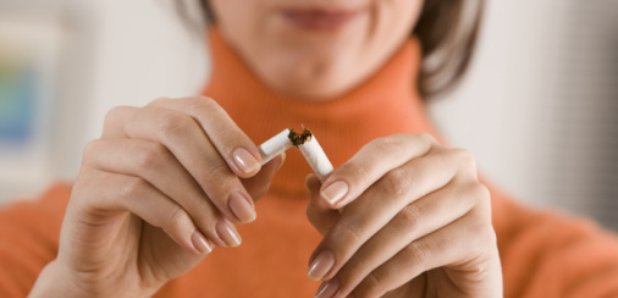 Pregnant women in the North East are almost twice as likely to quit smoking if they are supported from their first midwife appointment.
The study at Newcastle University also found they are more likely to have heavier, healthier babies.
Researchers evaluated the "BabyClear" programme which follows the National Institute for Health and Care Excellence (NICE) guidance around smoking in pregnancy by screening all pregnant women for smoking using carbon monoxide monitoring.

Any woman still smoking when she first saw a midwife, at around eight weeks into pregnancy, was given information about the risks to their unborn baby.
She was then put in contact with agencies who could help her quit.

Publishing today in Tobacco Control, the research team report that in the study of 40,000 mothers-to-be, the number of women helped to stop smoking almost doubled.

Dr Ruth Bell, senior lecturer in the Institute of Health and Society at Newcastle University, who led the study, said:
"This shows that if we help make it routine for midwives to ask about smoking and screen every mother-to-be for carbon monoxide, we can double the number of women who quit smoking in pregnancy and substantially increase the number of healthy babies."

The team found the women who did not smoke in pregnancy, went on to have babies that were more than half-a-pound heavier (260 grams or 0.57lb) at full term, than those who continued to smoke.

Even women who quit smoking during their pregnancy were shown to have heavier babies (by around 210 grams or 0.46lb) than those of mothers who smoked throughout pregnancy.
This is an indicator of a healthier infant that is likely to need less medical help.

The study examined the records of 37,726 births of single babies across the North East, including 10,594 to mothers who smoked during pregnancy.
The authors report that the referral rate more than doubled across all the trusts in the first three months after the introduction of the new approach.

Smoking at the time of delivery rates have fallen in the North East since 2009/10 when 22.2% of women smoked at the time they gave birth, down to 16% in 2016.