Fears Process To Free Ashington Man Will Have To Start From Scratch
20 October 2016, 08:10 | Updated: 20 October 2016, 08:20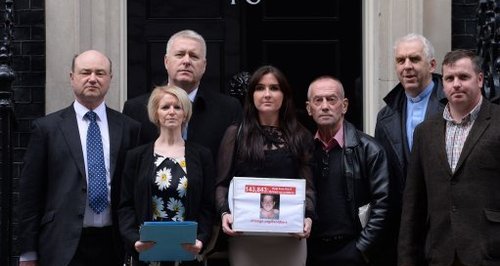 The partner of one of the six British former soldiers jailed in India on weapons charges has said they will have to "start again from scratch'' in a bid to be freed on appeal.
Yvonne MacHugh, whose finance Billy Irving is one of the veterans sentenced to five years in prison in January after they were detained on board an anti-piracy ship in 2013, said a second bail hearing due to take place in Chennai on Wednesday had fallen through after the public prosecutor failed to show up.
Nick Dunn, from Ashington, and Nicholas Simpson from Catterick, are also currently serving sentences.
They and three others were on an anti-piracy mission, working as security guards on a US-owned ship, when they were arrested in October 2013 on illegal weapons charges.
They were working for maritime company AdvanFort providing anti-piracy protection when their ship - MV Seaman Guard Ohio, which had a crew of 35 - was detained and weapons were found.
In the following months the charges were dropped but the Indian authorities appealed against the decision and the men were detained.
The men maintain their innocence, insisting the weapons were held legally while they were on an operation to protect shipping and are fighting to have their conviction overturned.
Ms MacHugh said the prosecutor's no-show and an attempt to change the judge in the appeal case for the second time puts them back to square one.
She said: "We're going to have to start again from scratch. You couldn't make it up.''
Ms MacHugh said she wants to see the UK Government take action and is cautiously optimistic about Prime Minister Theresa May's pledge to talk to her Indian counterpart Narendra Modi about freeing the men when she visits India next month.
Ms MacHugh said: "I just don't know how this can be allowed to carry on. It's been three years.
"They need to come to some sort of agreement and reach an end to this.''