'Serious Failings' in Care Of Children in Sunderland
20 July 2015, 12:49 | Updated: 20 July 2015, 12:55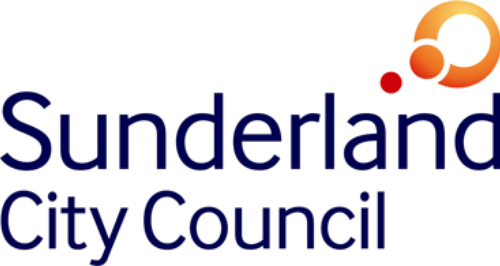 Work is underway to improve safeguarding in Sunderland following a critical Ofsted report.
The report which is published today found that council services for children and families were inadequate. Ofsted also reviewed the effectiveness of the local safeguarding children board and found that it too was inadequate.
Ofsted's inspection this May came just nine months after the council put its own safeguarding improvement plan into action after it uncovered significant concerns around safeguarding.
Councillor Paul Watson, Leader of Sunderland City Council, said:
'We completely accept the findings of the report and take on board what Ofsted have said. While the report makes for difficult reading, Ofsted have acknowledged our absolute commitment to improve safeguarding and that we had already begun to take action to address many of the issues they have highlighted.
'Safeguarding is a very complex and challenging area and in common with other authorities we've seen a growing demand on our services in the last few years with a 26 per cent rise in the number of children with child protection plans in the last year and an 18 per cent rise in the number of children in need. The number of looked after children has also risen from 491 to 570.
'We first began work to turn things around last September after commissioning our own review of services which confirmed concerns that had been raised around safeguarding.
'A significant amount of work has been done since then including a root and branch overhaul of our structure, which has affected all levels of management and employees, to address the issues but it's going to take time for the changes we have made to come to fruition. All the evidence available nationally suggests that issues may well continue to emerge as we carry on the work already underway to get back to a position of being good.
'Ofsted recognise that we are starting to change things but they believe this is not happening fast enough. This report has helped us identify where we need to concentrate our efforts and we have developed a rolling plan to do just that. This will allow us to respond immediately to issues raised and ensure the continuous development of children's services. We have also taken immediate action to make sure that children and young people are safe by commissioning an external audit of children at risk who are known to us."
Secretary of State for Education, Nicky Morgan, has appointed Nick Whitfield, Chief Executive and Director of Children's Services for Achieving for Children at Kingston and Richmond on Thames to work with the council as an improvement partner who will oversee safeguarding improvement work in Sunderland.
Welcoming the appointment of an improvement partner, Cllr Watson said:
'We are very much looking forward to working with the improvement partner appointed by the Secretary of State for Education as we continue to make the improvements we need to make. The safety of children and young people is our number one priority and there's a huge commitment within the council and from partners to making this work.
'Despite spending cuts of £170m in the last five years and the need for a further £100m savings in the next three, we have increased the amount we spend on safeguarding and invested a further £5.4m to address some of the concerns we have identified.
'We have also increased the number of social workers significantly to help deal with rising demand and we are investing in training and development so we can recruit and retain the best staff to get the best outcomes for children.'
David Gallagher, Chief Officer at NHS Sunderland Clinical Commissioning Group, which is responsible for planning and buying most NHS services in the city, said:
'We work closely with the City Council and other partners in the city and the commitment to improve is clear. The Council is making significant investment into Children's Services, and partner organisations including the NHS will continue to support improvement.'
Ofsted have also recognised that there have been significant changes to Sunderland Safeguarding Children Board over the last year and a significant amount of work undertaken to improve safeguarding.
Colin Morris, Independent Chair of Sunderland Safeguarding Children Board, said:
'Ofsted have recognised that there has been a root and branch overhaul of the Safeguarding Board supported by partners in the police, health and other safeguarding agencies and early improvements to the board's performance management. They also acknowledge that there is a clear commitment at senior leadership level to improving the effectiveness of the board.'