Stalking Cases Missed After Alice Ruggles Murder
11 October 2017, 06:00 | Updated: 11 October 2017, 13:08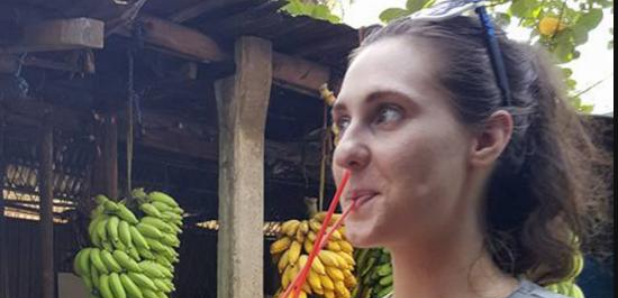 Northumbria Police failed to record stalking crimes in the months that followed the murder of Alice Ruggles in Gateshead, a Heart exclusive can reveal.
Alice, 24, was stabbed to death by her obsessive ex-boyfriend Trimaan 'Harry' Dhillon in October last year, just five days after reporting him to the force for stalking for a second time.
The force's Police and Crime Commissioner Vera Baird has admitted they "don't know how many of the increase (in recorded cases since her murder) have not been correctly put in as stalking."
Alice's mother, Sue Hills, says our findings show "lessons haven't been learned."
Dhillon, a soldier who'd served in Afghanistan, was sentenced to life in prison in April, with a minimum term of 22 years.
The trial at Newcastle Crown Court heard Alice felt "palmed off" by Northumbria Police's response to her second 101 call, and she told her sister Emma the force would only "respond when he stabs me."
Northumbria Police has since apologised, admitting the way Alice felt "can't be right."
A year on from her murder, Heart can now reveal failures in how Northumbria Police have been recording stalking crimes.
In the eight months that followed, 4,452 women contacted the force with allegations but just 19 of these cases were logged as stalking - that's 0.4%.
The rest were recorded as the lesser crime of harassment.
Alice's mother, Sue, said:
"It definitely feels like lessons haven't been learned."
"I'm horrified and think it's terrible."
"Stalking is a crime and the evidence that Alice had about stalking, now we look at it, was massive - he should have been prosecuted for stalking."
Comparing the number of logged stalking and harassment cases is the same method used by the Crown Prosecution Service (CPS) and Her Majesty's Inspectorate of Constabulary (HMIC) in a recent report, which also highlighted failings among forces nationally in 2016.

It found there were just 4,613 stalking crimes recorded across the country, versus 202,755 harassment cases.
Sue continued:
"Alice really felt the police were going to help but the second police woman made her feel like she was wasting their time."
"She texted her sister and said 'the police are not going to do anything and he'd kill her before they did', which sadly was what actually happened."
Northumbria Police has now begun Operation Verify, which will re-log any cases that were incorrectly recorded as harassment rather than stalking.

Ms Baird, the force's Police and Crime Commissioner, said:
"The difference between stalking and harassment in terms of recording, Northumbria Police should be getting them correct."
"We don't know how many of the increase have not been correctly put in as stalking."
"The penny has now dropped that they're not looking quite closely enough and categorising it the same way - I do want to emphasise both kinds of cases are going to be dealt with in similar fashion so no one is being put in danger."
"They are going to change - they're going to start recording it properly."
"Three cheers to Heart Radio for taking this issue forward after this awful case and helping us all improve the service we give the public and helping us keep the public safer."

If you think you could be a victim of stalking you're being urged to contact the police.
There's more information on the signs of stalking to be aware of at the Alice Ruggles Trust